Shipping Not Calculating At All
Hi Tim,
I have created a shipping group however an order just came through without shipping added, even though I went into each gallery for the school and selected the shipping group. In the collections, I have ticked shippable.
What if someone orders a sing;e print for example?
Do not calculate shipping is defo not ticked on products...
Any ideas!?
Cat
Attached Photos
---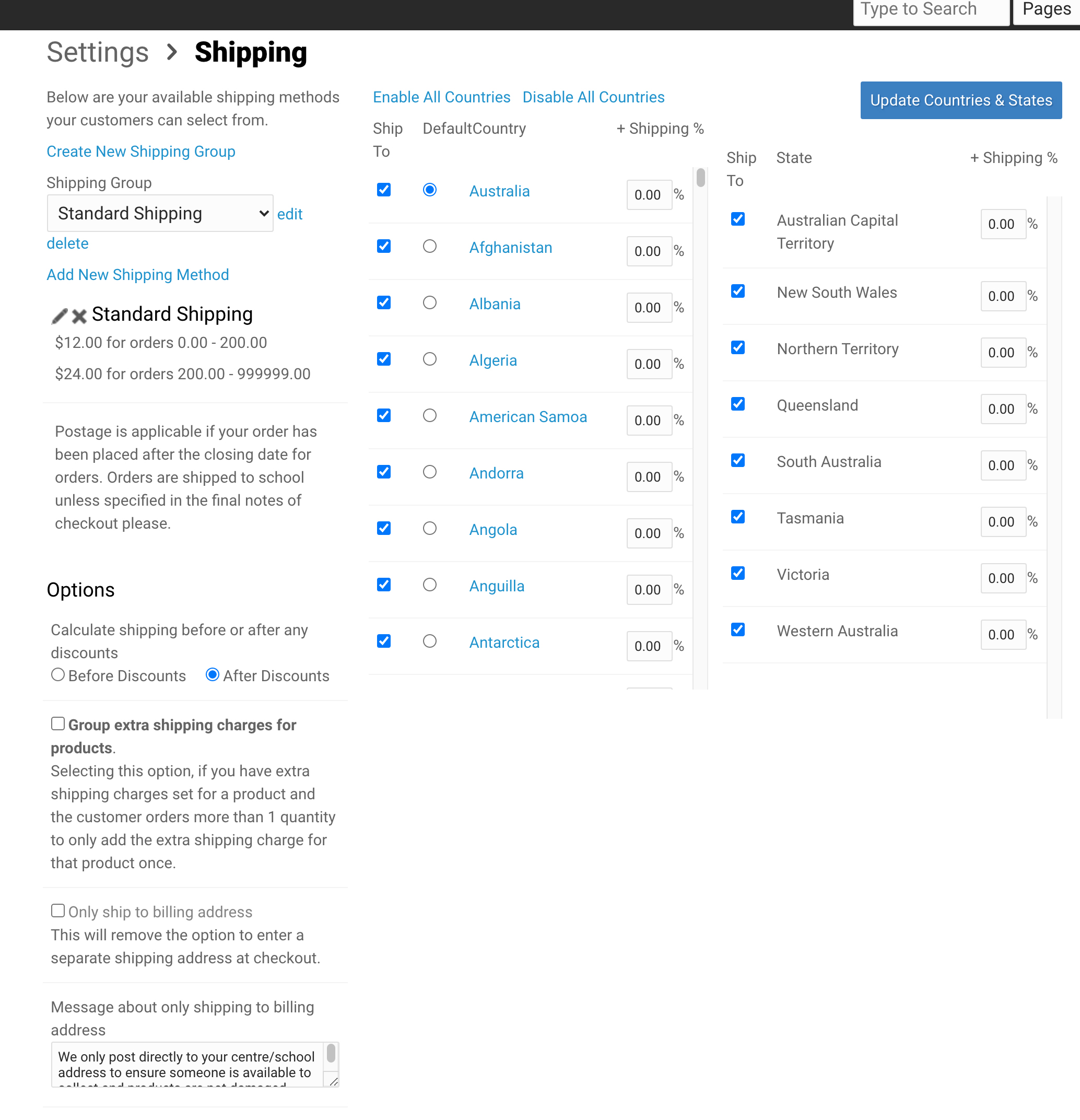 You can email me the following for me to look into it:

1) Link to your Sytist admin.

2) The admin username and password (or create me an admin account by clicking Admins in the upper right corner of the admin pages).

3) The order number of the order in question.

Loading more pages