Date Taken Order Issue
Thanks Sean,

The photos are still out of order slightly because the gallery has been created using 2 cameras. Even with date and time sync I am not sure if the problem is down to lightroom processing or another issue.

Thanks,
Andrew
Maybe the date isn't being read on upload. Click one of the thumbnails in the admin and see if it has a date taken value like in the attached screenshot.

If not, then either that info was stripped before you uploading them or EXIF is not enabled in the PHP configuration. If you go to Settings -> Photo Settings there is a section that shows if EXIF is enabled or not in PHP.
Attached Photos
---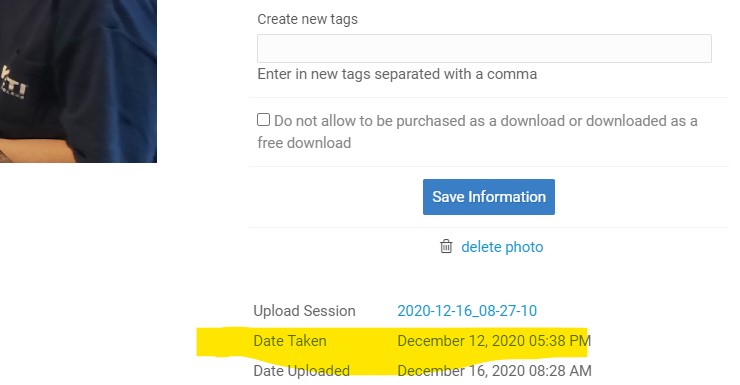 Attached Photos
---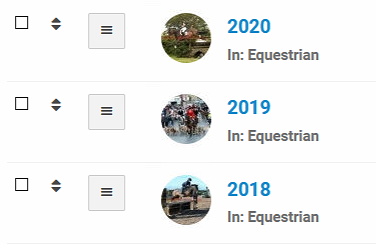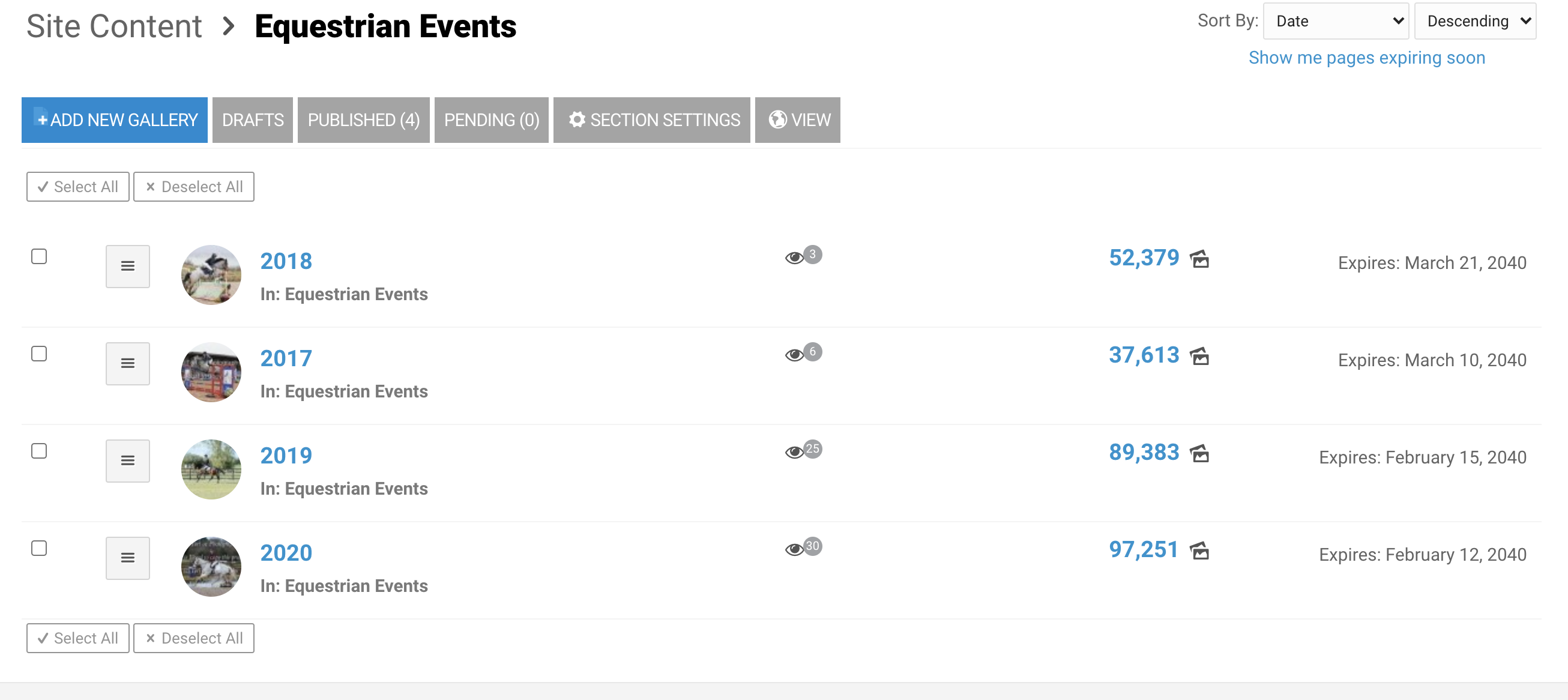 I can't see the date/ time on those photos, but maybe they have the same time and causing them to go out of order?

By default the galleries are displayed by the gallery date descending (newest first). So you can change the gallery dates to change the display order.

You can also edit the section your galleries are in (edit under the section name in the left menu of the Site Content area) and:

click "Layouts" -> Page Listing Layouts , change the "Order pages by" option to "I will arrange the order" then you will be able to drag and drop the order of the galleries from the gallery list in the admin.


Loading more pages