Pre Registration For Preschool Photos
Hi,
I was wondering if it is possible to use the 'Pre-Order' section for pre-registration for preschools. I want parents to be able to register and pay $20 and receive a $20 credit before photo day. This will then come off their order when the photos are ready. I don't want them to select photo products at this stage though - just the $20 credit. I tried to set this up but I can't get it to work following
https://www.picturespro.com/sytist-manual/articles/pre-order/.
I think because I am not adding actual photo products.
Is there another way to do this?
Currently I am doing this in a seperate section and using a service item. I was hoping that I could do this in the gallery that the photos would end up in as it sounds more efficient.
Thank you
Mary
You can

1) Create a "Store" section (Site Content -> Create New Section -> Store).

2) Add a new product to that section (like creating a regular page) and make that product a "Service" product. And there is also an option to include a credit when someone purchases that.
Attached Photos
---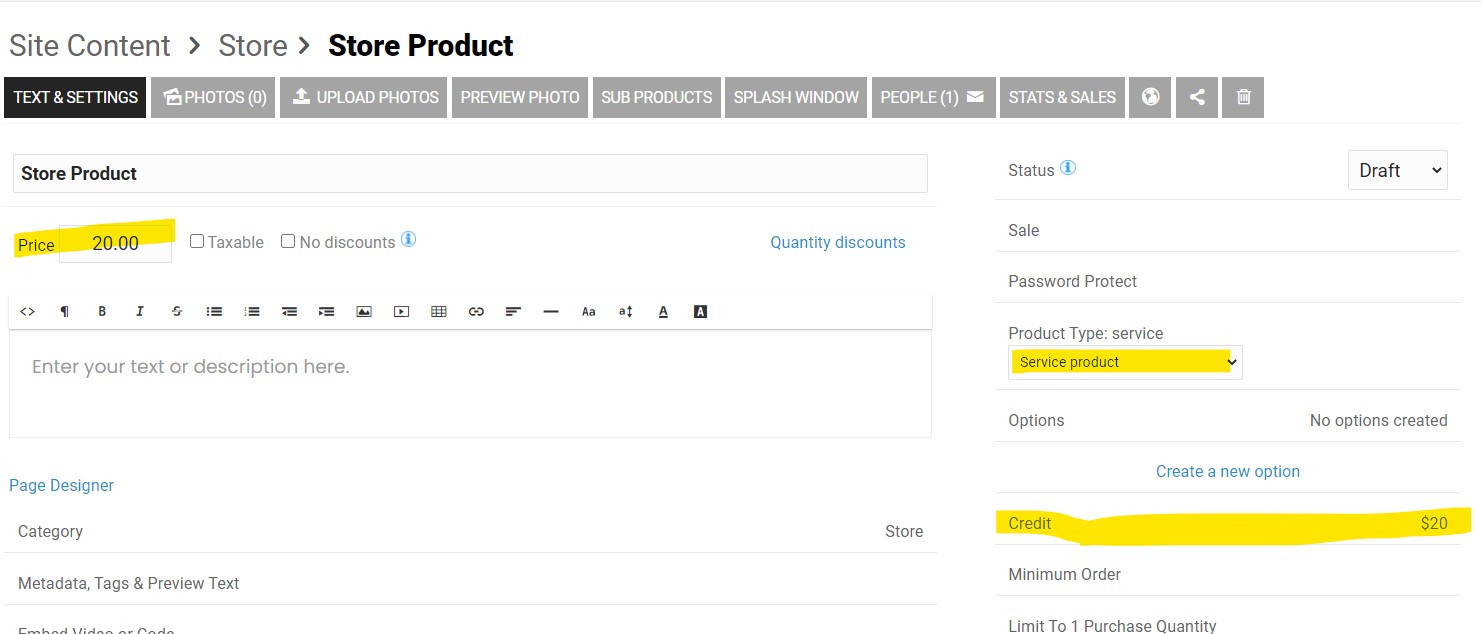 Tim when I asked this previously, I was told that store selection items are not able to be presold in a gallery.
Has this changed? This is A HUGE game changer if so. No more adding manual credits. YEAH!!!
Hi Tim,
Thank you for your response.
I have tried what you recommended above and the store item I have added to the pricelist doesn't show up in the preorder gallery? I am not sure if I have missed something?
Thanks for your help

Mary
Tim, thanks for getting back to me. Would it be possible to get this in the future? It would save having to set up 1 page for registration and another for the photos. This way all the payments for a kinder would be in the same gallery.
Thanks
Mary



Loading more pages