Square Payments - More Data?
I'm curious if there is any way to connect a bit more data between Sytist and Square.

I'm just experimenting with them as a payment provider, and I'm wondering if there's any way for Square to read more transaction information, such as what was purchased or the name of the purchaser.

Square has some excellent sales and history reports, something I've really been needing for my business, but the data that is sent over from Sytist is just a total amount. Is more possible?
I don't know what all data Square accepts with the payments. Been a while since I have integrated it. I also don't know what it would take to enable the apple pay. I will have to look into these things when I update the payment options this year.
Hey Tim,
What API is used now for square? OAuth? It looks like quite a few new API's are available, but I am not sure how tied in the one you have installed now is. Would this be something that could be changed within 1 or 2 pages of code? The reason I ask is we are not getting any information now from the website as to what is being sold, there for having to figure out each month what has sold and how much tax we owe. Normally everything runs through square so we have access to those reports.
It would be extremely nice to be able to tie one of our website into one of our square items. It looks like the checkout API has the ability to do that pretty easily.
https://docs.connect.squareup.com/payments/online-payments
Attached Photos
---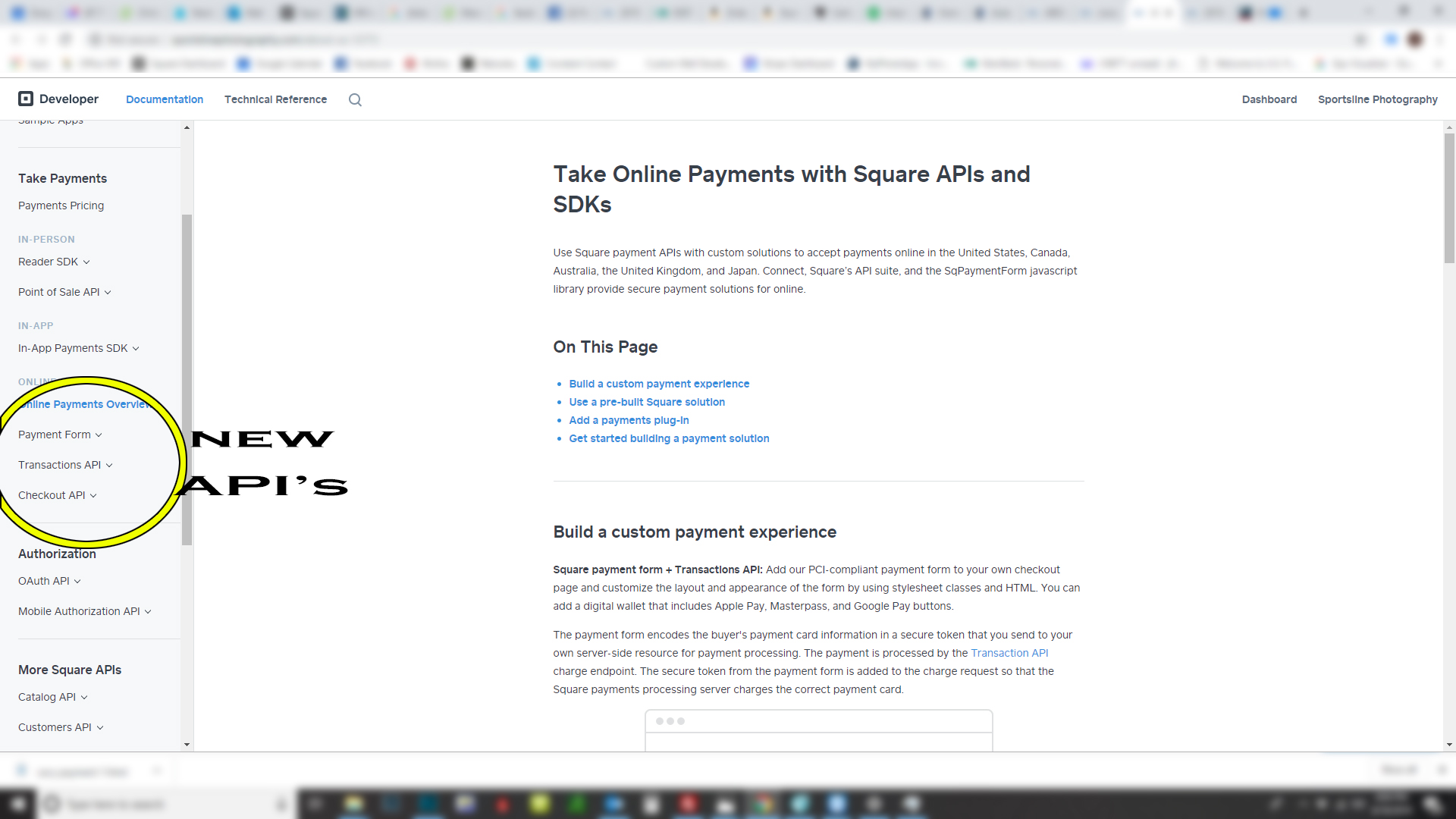 Edited Wed Apr 10, 19 5:27 PM by Joey Freeman
Hey Tim,
I figured it would be more than that.......You can run reports on sytist and and square, but it's almost like running two separate payment processors because they do not communicate in any way accept for the amount of the transaction. I know you said above it's on your list to look at when you update payment options this year, so i will just patiently wait for it! Thanks!
We've just switched to Sqaure after being a long-time Auth.net user. Having to issue our first refund on the new platform and wanted to chime in on this thread that it seems like the only way to do a refund is knowing the last four digits of the card number used for the original transaction. I tried the Sytist Transaction ID in all of the Square filters, but none of them recognized it, leading me to believe its internal to Sytist. I had 16 transactions the same day and had to brute force the lookup.

Customer names would be really helpful for identifying the correct payments. Ideally the Sytist order number without special character # so we don't miss it just because of formatting.
Edited Thu Aug 01, 19 6:24 PM by Michael Comer

Loading more pages