Cannot Save Changes Made To Section Or Page - Missing The Save Button !
Hey - just noticed this evening that I cannot make changes to my website pages or sections/galleries etc as there is no active save button to make sure the changes occur. Am I missing something ? I have just tried creating a new page and also tried a new section it won't save !
When using Microsoft edge or firefox I have no save button in the page designer. I have tried this over a number of days and it is still the same.
Craig, I do not normally use firefox but i just downloaded it and it works fine. I have included a photo, look at the bottom do you see this bar? If you do, click the arrow that will bring up the save and exit buttons. seems to be a browser issue and not the program. Could be those two brosers are considering that a pop up, not sure why but just a thought.
Attached Photos
---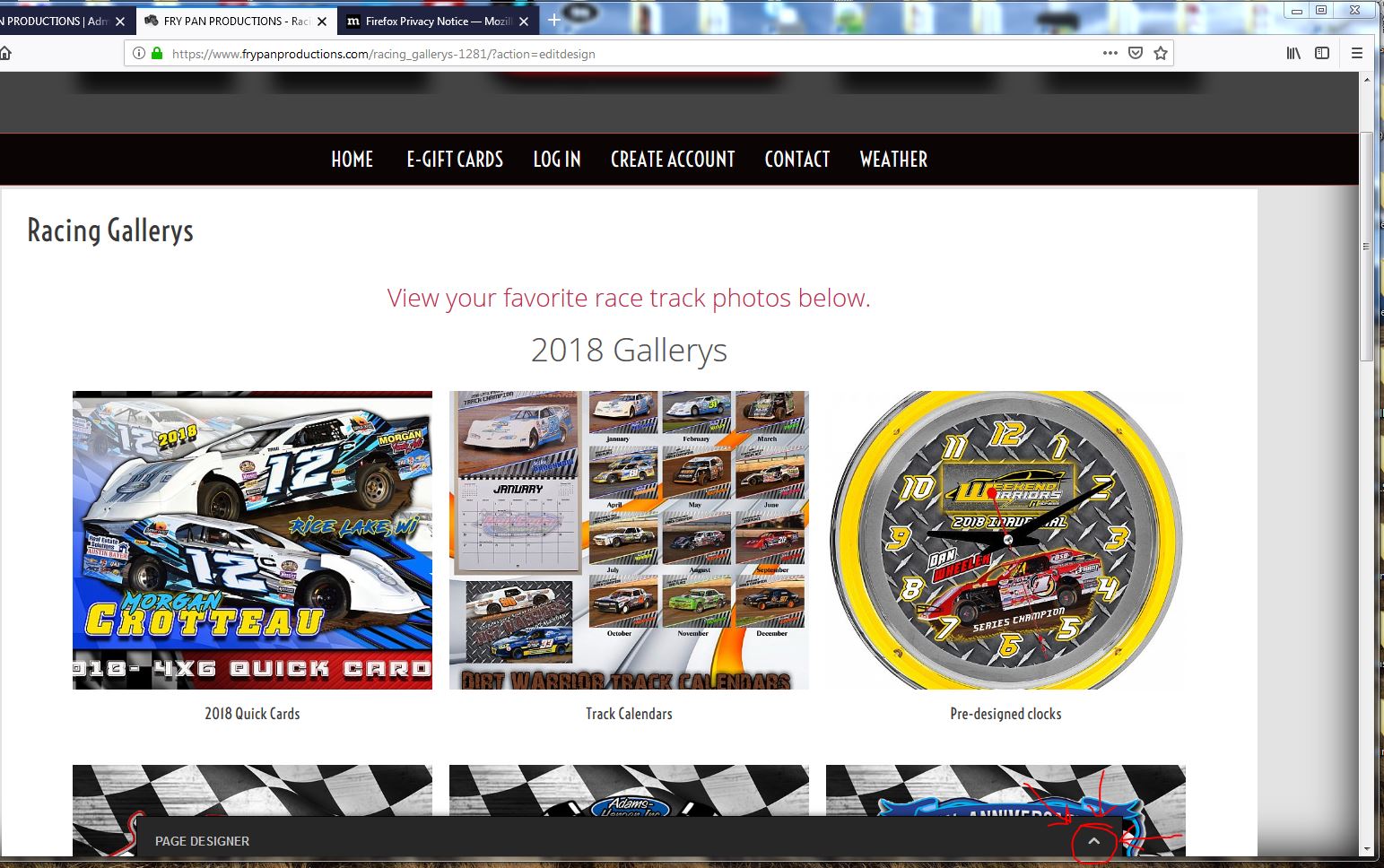 Vance thanks for the reply. There are no buttons in that area of the page designer pop up window. Pop ups have been "turned on" in the browser and still nothing.
No Problem Craig, i am new to this program my self and have encountered a few quarks. If you are not to far along with your design try a different template or within that template try a different page layout style, it could just be a specific template causing the issue. I have done website design for a while and worked with a ton of different programs and have encountered similar situations where even your browser cache has caused problems. So i would start with browser cache and delete all web pages visited first, next i would try a different page layout style, then if that does not work a different template. Also make sure to backup and optimize your site in the admin area atleast twice a month once you have a solid site. Hope this helps, keep me posted just in case i run in to the same problem down the road.

Vance
Tim, email has been sent with log in details.


Loading more pages