Photos By Tags Not Displaying
Hi,
I have a section with multiple pages of service products. The photo display setting is standard photo with minis. One page has all of the photos and I uploaded everything there and then tagged the photos. The other pages are set to Photos By Tags and the appropriate tag is selected. All of the photos show up under Photos exactly as expected in the Admin interface. However, when I view the pages on the web, only the first page where I actually uploaded the photos is populated. All the others show up in the gallery with the preview image I had selected but when I open one, it is empty.
http://www.equineeventphotos.com/book-covers/
Thanks
Attached Photos
---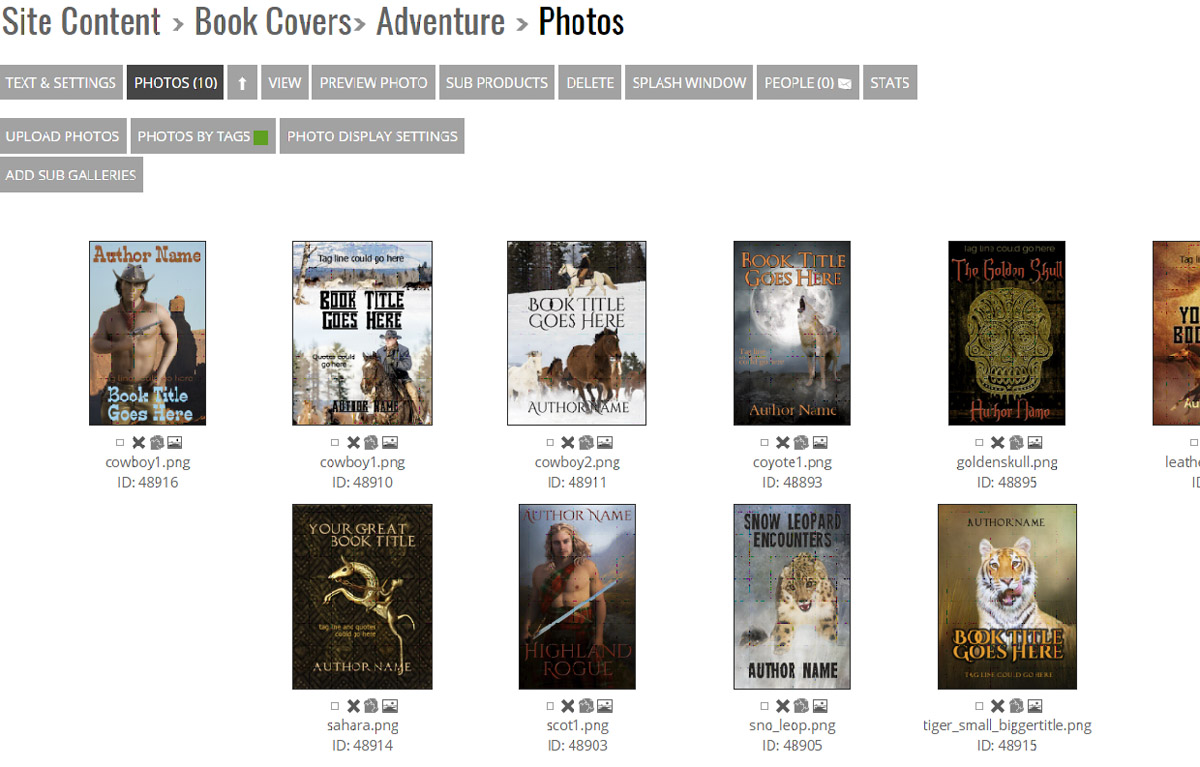 The photos by tags option doesn't work with the photos with minis option. That display option is intended for product specific photos for store items and just never though of for that display option. It does work with the thumbnail option.

What you can do is view those pages in the admin where you see the thumbnails, check the checkboxes under the thumbnails and in the tray that opens at the bottom of the page and select the option to "Add photos to this page". This will make them display.
Thanks. Unfortunately the thumbnail view doesn't allow the items to be purchased individually and if I have to add every image to each page anyway, the tags make more work, not less.

Loading more pages