No "remove" Button, Except For "remove All"
A client just contacted me. She is ordering a package and wants to remove some of the files she selected. But the only "remove" button is the one to remove all the photos from the package. I logged in as her, and she's correct.

Are we missing something? I thought I've removed things for clients before.
Attached Photos
---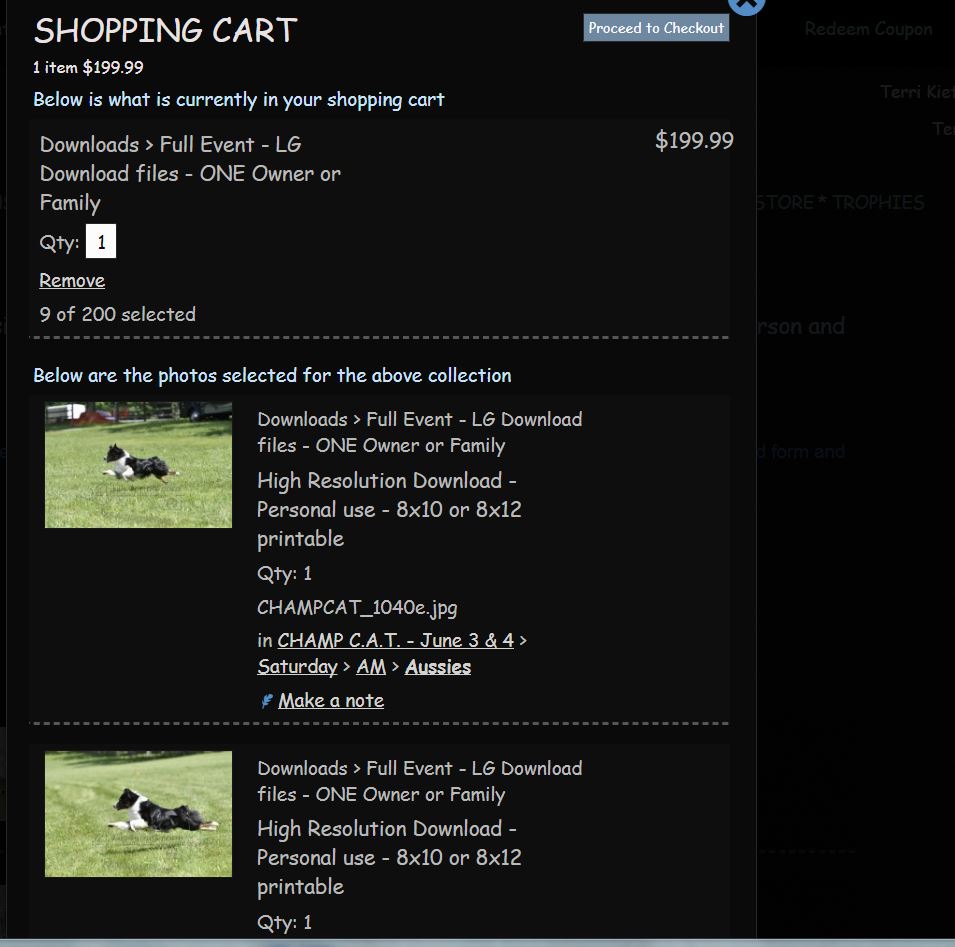 The hard part is having to figure which folder the photo resides in. The photos aren't clickable in the order.

Loading more pages