You will still receive notifications of replies to topics you are part of even if you do not subscribe to new topic emails.
Sorting For Additional Order Fields In Pre-order Price Lists
Mon Sep 18, 23 1:17 PM
CST
Hi, Is there a way to sort the additional order options fields in pre-order pricelists?
I have shoot days with up to 40 teams in a drop down selection where the coach names come in periodically, not all at once, so to keep the alphabetical order for the dropdown I have to copy and paste every subsequent team down one space, which with 40 teams takes a while!
If there isn't a way to sort these fields, is there a better way to capture this information? (not just leaving it as a text field as parents sometimes mess their coach name up)
thanks
Attached Photos
---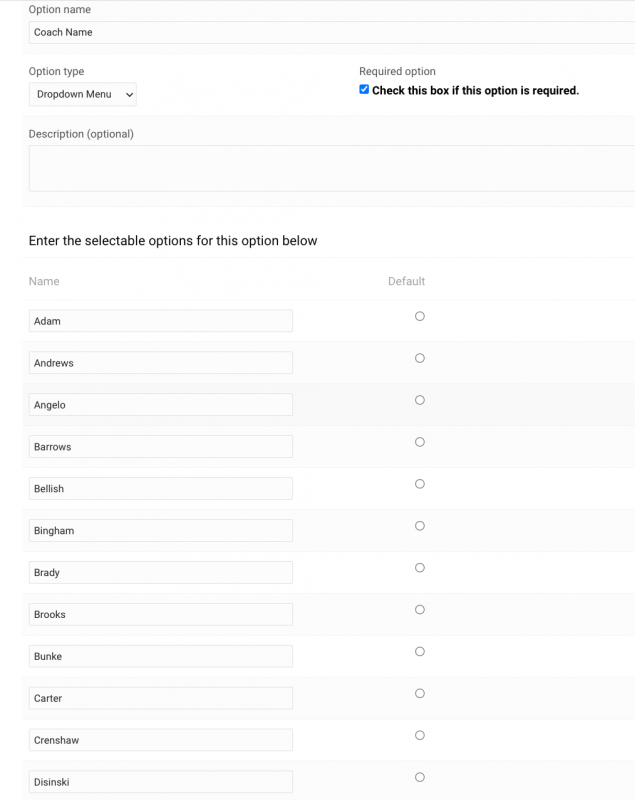 Tue Sep 19, 23 5:50 AM
CST
There is no sorting option in those at this time. You have to manually change the order.
Tim Grissett, DIA - PicturesPro.com
My Email Address: info@picturespro.com
2 total messages
This post has been viewed 50 times

Loading more pages