You will still receive notifications of replies to topics you are part of even if you do not subscribe to new topic emails.
Sponsors On Gallery Pages
M
Marc Van den Engh
6 posts
Tue Aug 29, 23 2:19 AM
CST
I'm not sure if this should be a feature request or wherelse to put it, so I have put it under General. Apologies if this is not the right place.
On two of my sites, I have a sidebar with gifs showing ads of sponsors (see image attached).
Of course, this sidebar does not show on mobile, which makes sense given space constraints, but the sponsors are now complaining about their visibility, since most traffic to the sites comes from mobiles.
I managed to put an ad block at the top of every gallery page, but I was wondering if it would perhaps be possible to also show a block every x rows down when people are scrolling.
I know this may seem a bit far fetched, but I'm trying to keep them happy.
Thanks for any help you can provide.
Attached Photos
---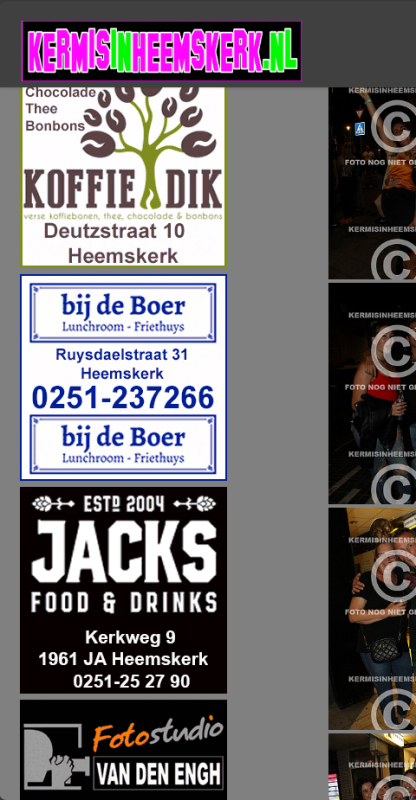 Tue Aug 29, 23 9:41 AM
CST
There is not an option to do that. If you can do some coding you may be able to do something with the listing layouts in Design -> Page Display & Content Listing Layouts.
Tim Grissett, DIA - PicturesPro.com
My Email Address: info@picturespro.com
M
Marc Van den Engh
6 posts
Tue Aug 29, 23 10:07 AM
CST
Thanks, I'll check that out.
3 total messages
This post has been viewed 155 times

Loading more pages