You will still receive notifications of replies to topics you are part of even if you do not subscribe to new topic emails.
Jpeg Direct From Camera Upload Without Iptc Data
Mon Aug 01, 22 10:37 PM
CST
Hi There,

On occasion i have the need to upload jpeg images direct from camera to sytist gallery for clients to download. These images are to be displayed on another slide show page using the photos by tag function.

These jpeg direct from camera have extra fields "General, Canon, Exif, IPTC, Picture Style and TIFF" within their meta data and i believe this is causing the issue of sytist not capturing Title, Caption & Keywords from IPTC data.

When i export the same image from bridge it has less meta data fields "General, Exif, IPTC and TIFF and sytist captures all Title, Caption & Keywords from IPTC data.

Is there a way of changing how sytist reads the iptc data if there are extra fields within the jpeg so it can capture all the necessary information.

Attached Photos
---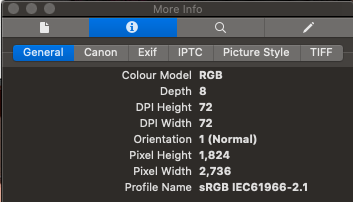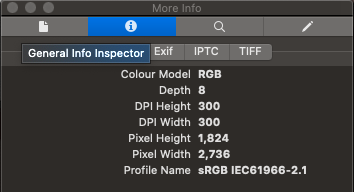 Tue Aug 02, 22 6:26 AM
CST
There is not a way to change it but I don't think the extra fields are causing it, but I don't know what it would be.
Tim Grissett, DIA - PicturesPro.com
My Email Address: info@picturespro.com
2 total messages
This post has been viewed 448 times

Loading more pages