You will still receive notifications of replies to topics you are part of even if you do not subscribe to new topic emails.
Ftp Link To Public Folder - Where Do I Find The Link?
C
Charlotte Stanyon
4 posts
Mon Jul 04, 22 10:47 AM
CST
Hi,

Trying to use FTP to upload photographs quicker, I've gone into basic settings and at the bottom there is the attached image table.

I'm totally lost where to find the link to the public folder?
Is it on filezilla and if so where do I find the link??

I've not used FTP before so it's all very new, so please be kind! :)

Thanks,

Attached Photos
---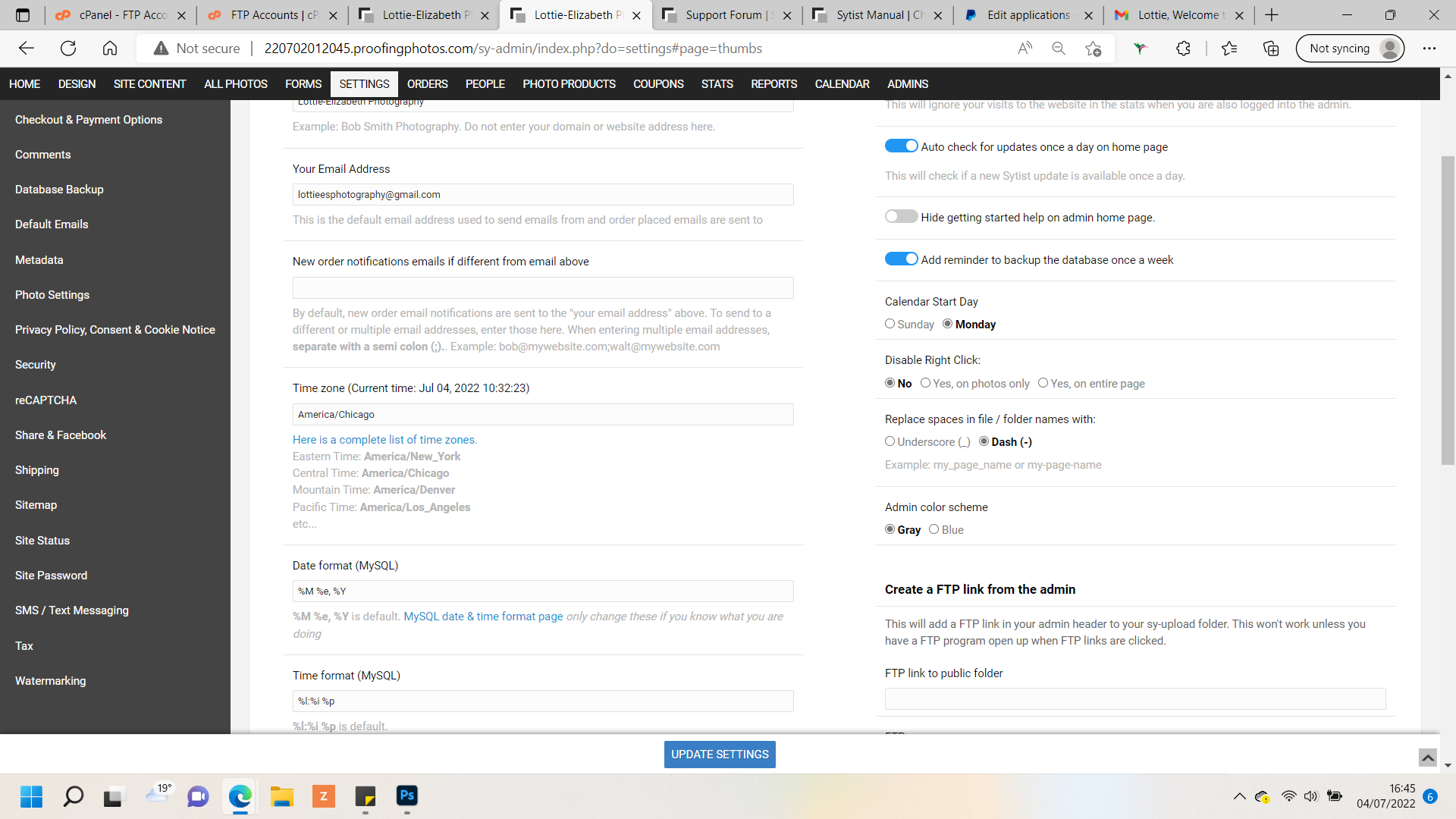 Marco Cappalunga
233 posts
Mon Jul 04, 22 11:43 AM
CST
You find it on FileZilla.
Normally is public_html> your site.xxx> sy-upload
Tue Jul 05, 22 4:57 AM
CST
Overall FTP upload will be no quicker after they are processed.

Plus that won't work with Filezilla (I don't think any FTP programs will automatically open now). You have FTP information in your Sytist hosted welcome email to put into your Filezilla settings.
Tim Grissett, DIA - PicturesPro.com
My Email Address: info@picturespro.com
3 total messages
This post has been viewed 323 times

Loading more pages