You will still receive notifications of replies to topics you are part of even if you do not subscribe to new topic emails.
Form Location
Alicia Williams
191 posts
Wed Nov 03, 21 3:10 PM
CST
Working on my site a bit.

I would love to have my "model release' form be part of the booking process.

I can add it to the main page but if someone hasn't "booked me" then this is silly to put here. I need them to sign it AFTER booking or during booking

How would I accomplish this? I tried to put it in the confirmation email, but that does't seem to work
Attached Photos
---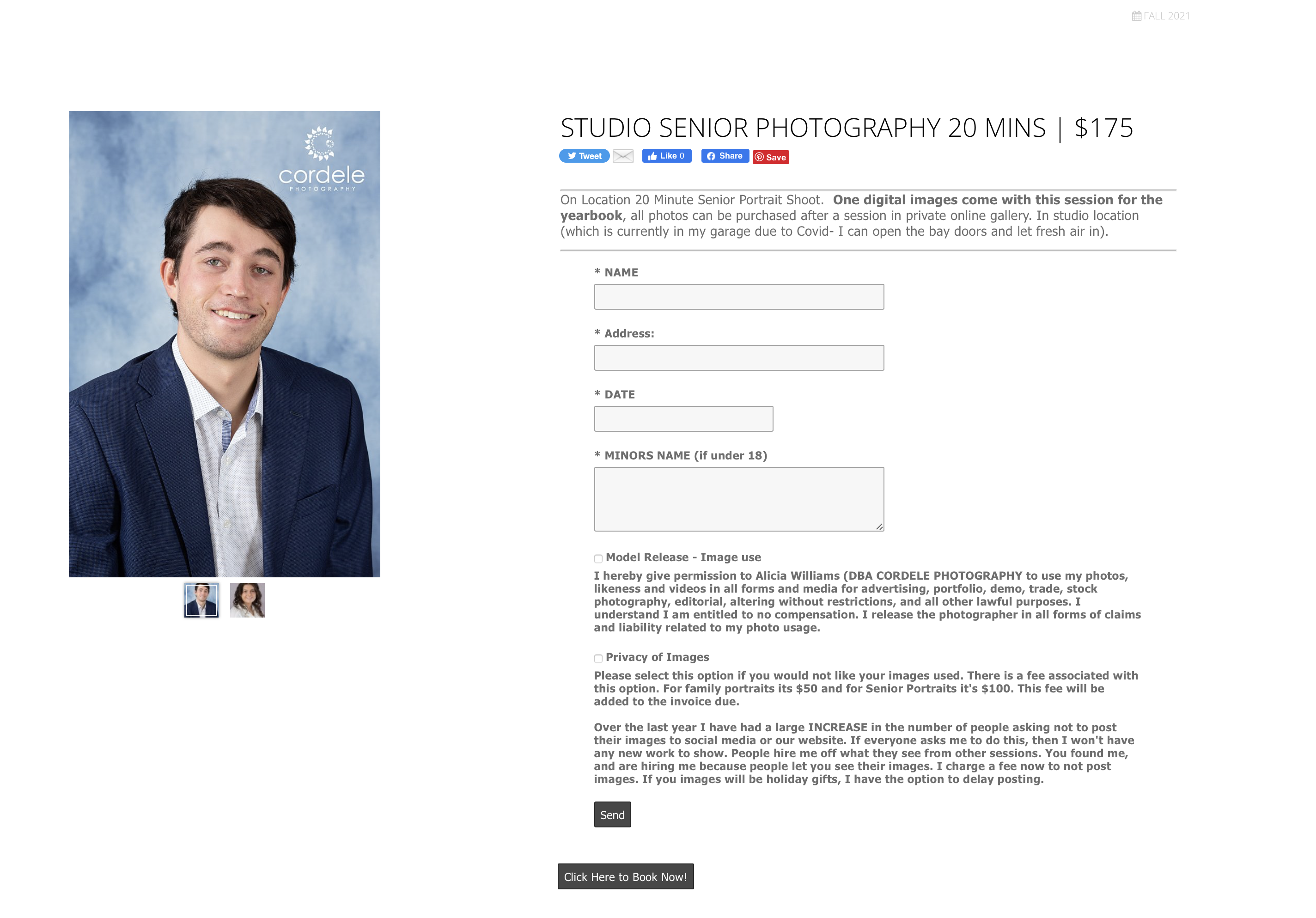 Thu Nov 04, 21 4:07 AM
CST
You have to create the contract (model release) yourself then send it to them. There is not a way to include it in the booking.
Tim Grissett, DIA - PicturesPro.com
My Email Address: info@picturespro.com
Sun Feb 06, 22 11:21 PM
CST
I would like this option also so we can collate info on the checkout process. Is there anyway this is in the works?
Mon Feb 07, 22 3:51 PM
CST
My work around for this is to put it in the options, and make it mandatory to answer, with a drop down menu.
6 total messages
This post has been viewed 800 times

Loading more pages