You will still receive notifications of replies to topics you are part of even if you do not subscribe to new topic emails.
How Do I Get Rid Of The "leave A Comment" Form Off My Page
Fri Jan 15, 21 12:25 PM
CST
I had to make a quick page to allow parents to pay for banners I am making for senior winter sports. I know the way I did it is not the best but it was the quickest. Clients have to go to more pages than I would like in order to do this.

But my question is two-fold:

A) How do I get rid of (turn off) or reduce the size of the comments form shown in the attached file.

B) I have used the "Site Message" banner on my home page to create a quick link to the order page I would prefer to go straight to the order page (keeping the login/signup page) but I can't seem to find a way to do that. Right now once the client clicks on the Site Message banner it takes them to a page that shows a sample banner, then it takes them to the log in page, then it takes them to a "Leave a Comment Page" which I don't want, then clicking on the sample image it will finally take them to the actual ordering page.

I would really like to make this simpler.

Thanks!

Attached Photos
---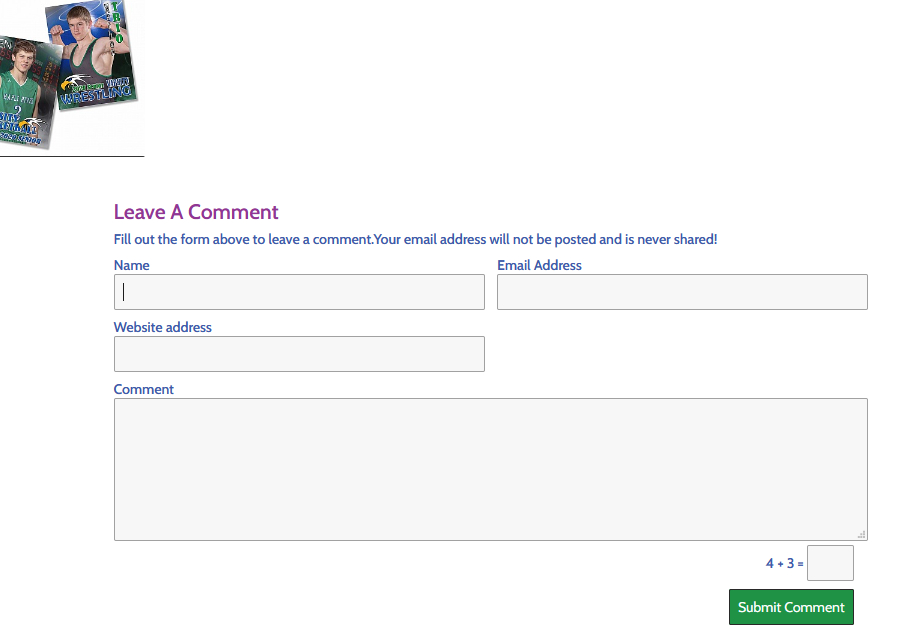 Sun Jan 17, 21 5:12 AM
CST
2 total messages
This post has been viewed 551 times

Loading more pages