Attention
If your Photo Cart is suddenly getting a 500 error or only displaying a blank page then you or your hosting company has updated the PHP (programming language) to PHP 7 which Photo Cart is not compatible with (and will not be compatible with) mainly because of the removal of the my_sql functions which are replaced with my_sqli functions.
You would need to have the PHP version downgraded to 5.6 in order for Photo Cart to work. If downgrading the PHP doesn't work then you may have to update Photo Cart to the last version of 7. Download Photo Cart 7 upgrade files. Upgrade instructions.
You will still receive notifications of replies to topics you are part of even if you do not subscribe to new topic emails.
Watermak On Thumbnails
Wed Feb 03, 16 10:18 AM
CST
I'm using Photo Cart 7.1.0. I have watermarks on the full size & zoom images but recently my boss decided that we need watermarks on the thumbnail images aw well. I can't imagine anyone being happy with a postage stamp size photo, but whatever.
My problem is when I select watermarks on thumbnails I get broken images on gallery selection thumbnails and no images and no link to the large images within the gallery. I do have encryption on for the thumbnails. I suspect it might have something to do with the watermark png. I used the same file and setting as the full size settings and tried using other sizes of pngs and other settings but I can't seem to find the problem. I feel stupid for not being able to figure this out. I've uploaded images of what I get with the thumbnail watermarks on and off. Also what large size images look like with watermarks.
Any ideas?

Attached Photos
---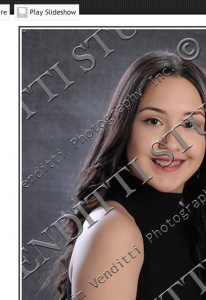 Edited Wed Feb 03, 16 10:19 AM by Dave Douglass
Wed Feb 03, 16 12:57 PM
CST
Tim Grissett, DIA - PicturesPro.com
My Email Address: info@picturespro.com
Wed Feb 03, 16 1:17 PM
CST
Thanks SO much Tim! That did the trick. Everything works great! (^-^)
3 total messages
This post has been viewed 2,304 times

Loading more pages