Amazon S3 Transfer Acceleration
I just did a test of the S3 Transfer Acceleration from Alabama using US East 1 S3 server. It shows 6% slower on the east coast but on the west coast mixed results. I have no overseas clients. There is a minimum cost to add transfer acceleration. I understand only applied by Amazon in situations when transfer speed to actually increase, and not to all transfers.

Anyone in the USA or CA using the Transfer Acceleration option, and are you seeing increases?
Attached Photos
---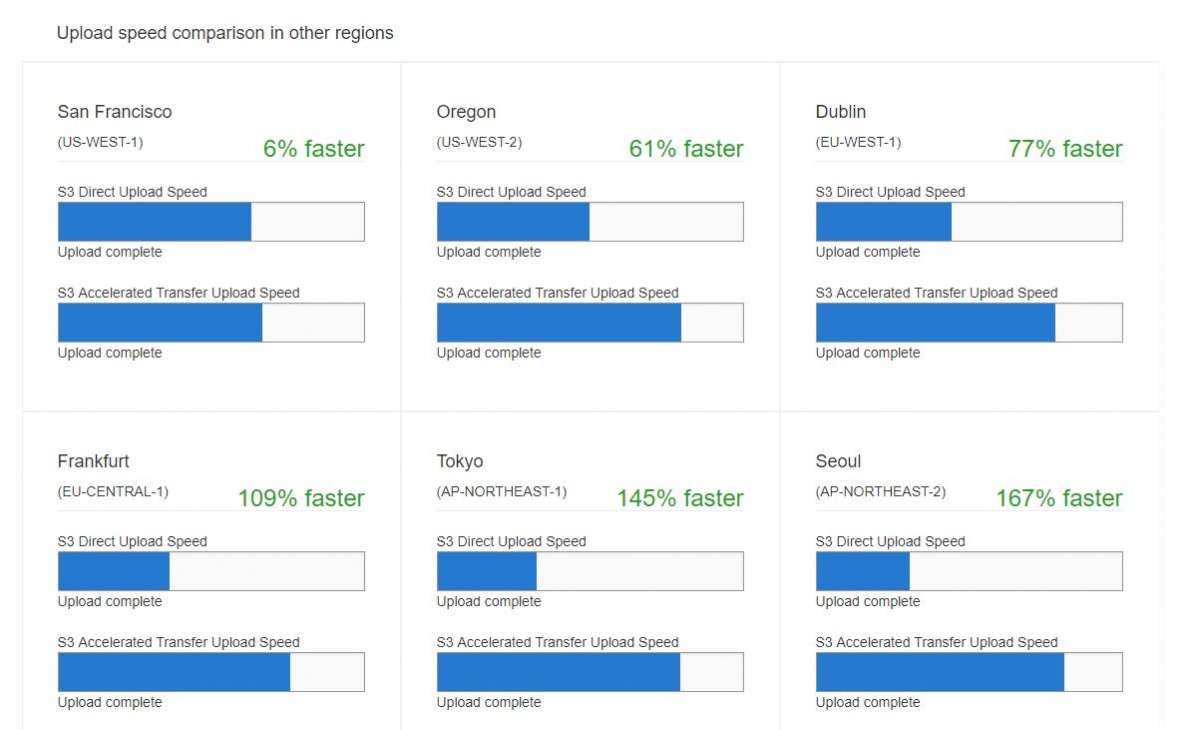 Edited Sat Mar 03, 18 8:16 PM by M Davis

Loading more pages