Jpeg Images Still Not Showing Up On Packing Slip
Tim,
I am still having issues with JPEG images showing up on the packing slip when the images are mixed with png images. See attached. These are brand new galleries where the customer has not favorite the images before any updates. Could you take a look. At one time this was resolved, unfortunately it has returned after a few updates.
Attached Photos
---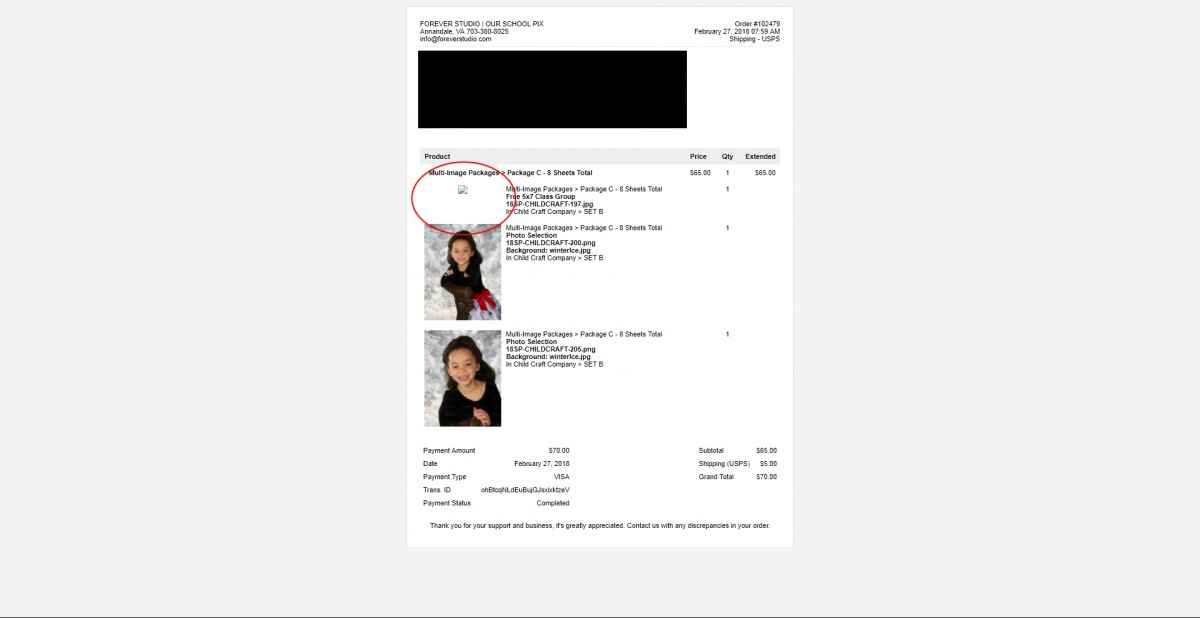 Hi Tim,
I know your a busy man, just wanted to check to see if there was any progress on the packing slip. I looked at some of the missing images on the packing slip and compared them on the ftp folders where they are suppose to reside, however whenever they are missing on the slip, they are missing in the folders.

Loading more pages