Urgent!
We've never had a problem with this before and it worked on an order just last night from the same gallery, but all of a sudden the "add photo to collection" button is missing in our digital collections. Help! We just opened a huge gallery and need to get this fixed asap. I thought it was just a customer that couldn't figure it out, but it's happening when I log in also.
Can you tell me how it worked last night but not today?
Also we have looked at our school galleries that have been ordered in the past with no issues and it is not there now. Something must have changed. Please let us know ASAP as we have a large number of people that are trying to order and this is causing issues.
The problem is your digital download product was changed to a "Free Download". Products marked as free downloads won't work in collections. Someone had to have changed it because it wouldn't have done it on it's own.
Attached Photos
---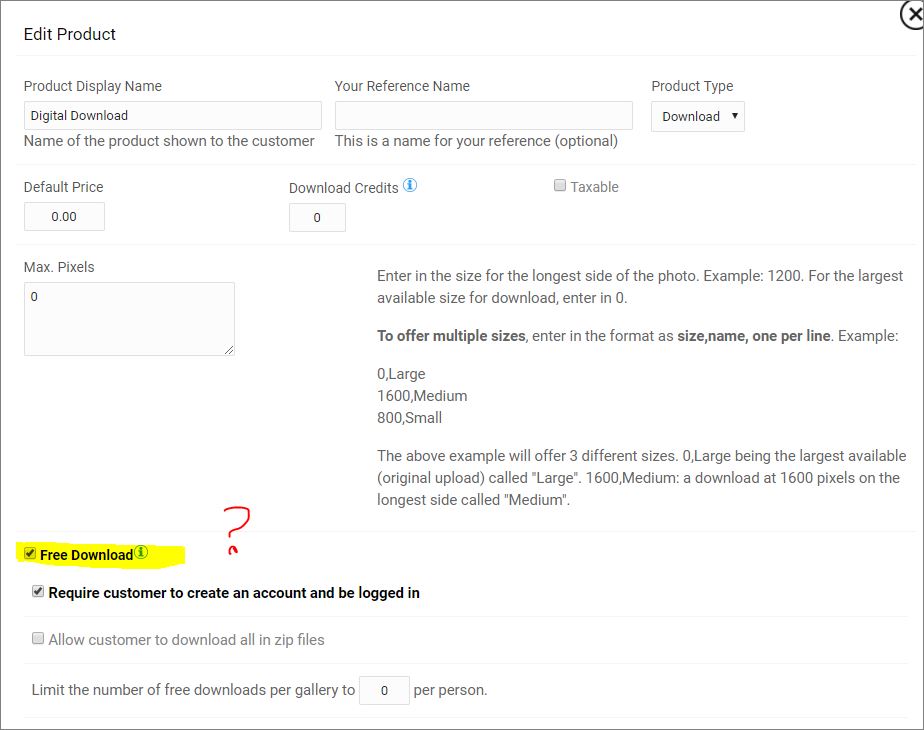 Loading more pages