Invoice Payment Email Question
I created an invoice and emailed it to a registered client for payment using PayPal. He in turn sent to his assistant for payment. The Assistant asked to split the invoice into two invoices and I did. Rather than emailing the Registered client from Sytist, I copied and pasted the 2 invoice links from the Sytist default email and emailed the assistant - using Thunderbird email program - for payment. She paid each invoice separately. However, when both payment emails arrived the invoice number, amount, the date was missing. I've attached a screenshot. The PayPal admin page is also void of this information. But shows the correct payment amount and the assistants name and email address.

I understand this could be because the assistant is not a registered user, but I would think if she is paying using each link, the payment emails and PayPal would include this information. I have completed similar invoicing and payment methods previously. This is a common way clients pay invoices. This is the first time the information didn't appear in the payment email or on PayPal. This is what led me to think there's an error.
Attached Photos
---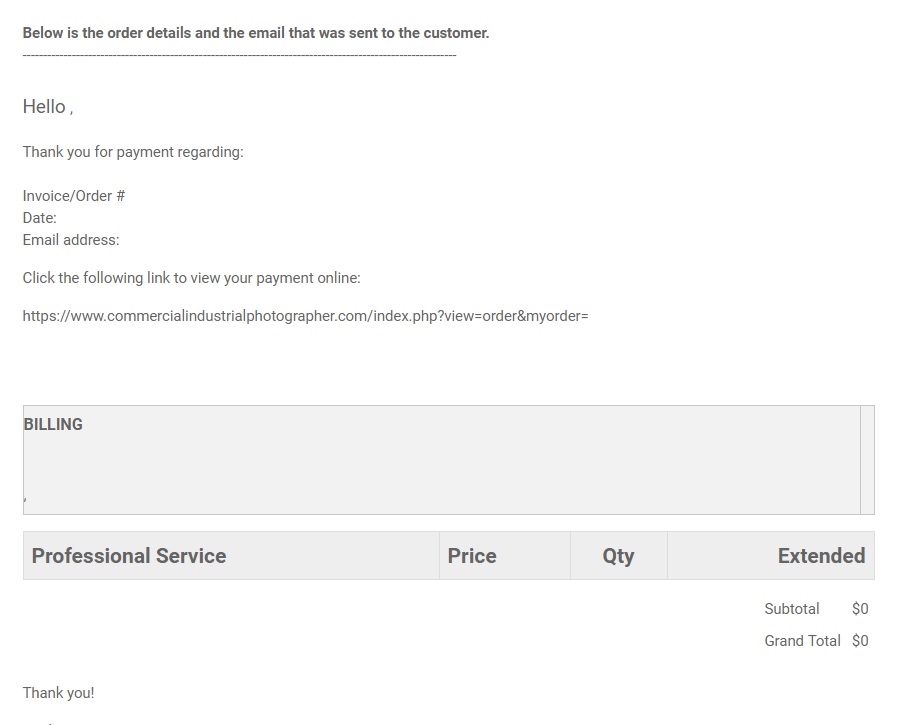 Edited Wed Jan 24, 18 7:29 PM by M Davis
This was the afternoon of Jan. 23, 2018.
I install the updates each morning they are posted.
I'd say it happened with the new update. Previously, it didn't happen.
Last time invoice paid in the manner was in Nov. 2017. Everything worked as it should have at that time.
Edited Fri Jan 26, 18 7:32 AM by M Davis

Loading more pages