View Cart Button
how do I add a view cart button on a pre pay page. It shows up when you add to cart, but otherwise I can't seem to find one.
I'm missing something. I can not find any info in manual on this. I made a "view cart" page but still do not see any place where "only show when products are in the shopping cart"
There is already a view cart link in Design -> Menu Links for the view cart. You have added a page for "View Cart" and that won't work.

Delete that link.

In Design -> Menu Links, look for the link that has "View Cart Page" under it (see attached). Edit that one and check the option to make it Active. You may need to do the same thing for Checkout.
Attached Photos
---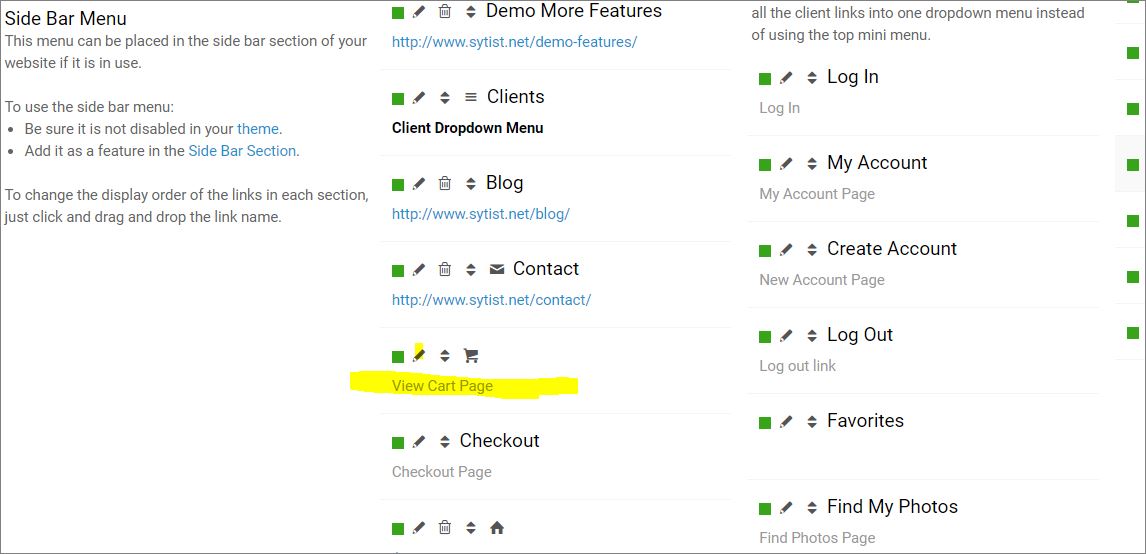 thanks - now I see it. Thought you were saying it was on actual page.

Loading more pages