Can't Pay For An Order
I don;t use my sytist store much but placed a test order and when I went to pay it gave me this screen. What do I need to do?
Secure Connection Failed

The connection to the server was reset while the page was loading.

The page you are trying to view cannot be shown because the authenticity of the received data could not be verified.
Please contact the website owners to inform them of this problem.

Learn more…

Report errors like this to help Mozilla identify and block malicious sites
Yes, after the CC is entered. I'll check on SSL.
Thanks.
Here is a screen shot of what my computer person got when he tried to test an order. He says the SSL is up to date.
Attached Photos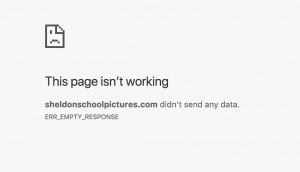 Tim,

I'm having the same problem. I have updated to 2.6, PHP is 7.1 and I have made sure the oauth part of PHP is there. Is there any other part of the PHP install that I need to insure. It was working for a while but then it quit and hasn't worked in a few months now.

Loading more pages