Client Payment Applied To Wrong Invoice
I had a client pay the remainder of an invoice this morning and the payment was processed and the money is in my paypal account but the invoice is still showing as "unpaid". And I received an email from my sytist site saying I had a new order and the total was the same as the clients invoice but in the body of the actual email the order was WAY wrong (the email showed an order for prints from a different gallery that this client didn't have access to. And client was paying for a session fee.) The email also didn't have an order number, client name, client address or anything. I haven't had this issue before and I'm not sure where it came from. I do know that, at the time the client made the payment, that there was a shopping cart with a print order from the same gallery that I got the email for and the total for the print order was not the same as what the client paid for the session. I have listed below the email I received, the line from my paypal statement showing the payment was received, and the page on Sytist showing the invoice is still unpaid.


Attached Photos
---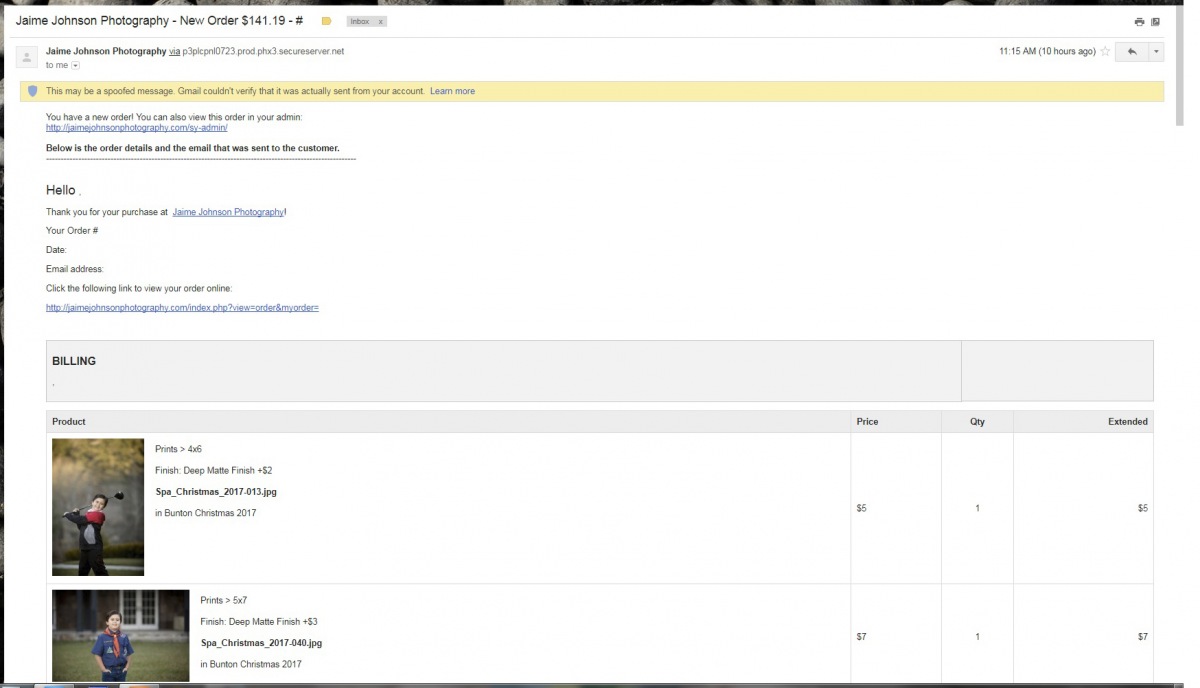 It looks like when PayPal returned the IPN, it was missing some data so it created a bogus email. Don't know how that would happen though, perhaps a network issue when PayPal was sending the data back. I will look into it but what you can do is edit their invoice and apply the payment. The email you got didn't actually create any order.

Loading more pages