Preview Photo
My gallery preview images are coming out with top of the heads cut off. I have to create galleries for 130+ students. Is there any way to control how the preview photo is displayed other than sizing each preview image?
You probably need to change the page listing layout for the section your galleries are in to Stacked.

Click edit under the section name your galleries are in in the left menu of the Site Content section, click Layouts, click Page Listing Layout and change it to stacked.
Attached Photos
---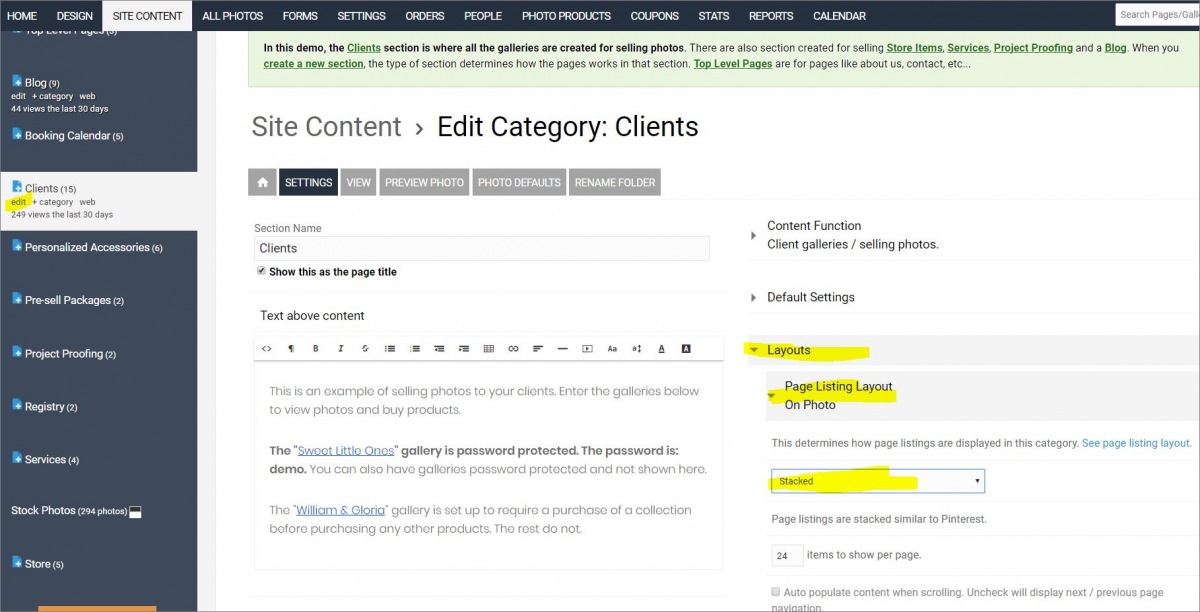 That solved the problem, thank you Tim!

Loading more pages