Booking Calendar - Available Time Slots
I am loving the new calendar, I am very excited to not have to pay for and embed from an outside service.

I am having trouble with the available time slots. I have put into my calendar various Events I have coming up, weddings, photoshoots, etc because I need to make those dates and times marked as unavailable for booking.

After that, I set up a new Service for an Engagement Session and went through the to see how it worked from the clients POV. The events I created in the calendar, like a Photoshoot on June 26th from 7:30pm to 8:30pm for example, does not block off the time slots when a client would open that day for booking. It shows those time slots. This makes it possible for the client to double-book on a time I am not free and cause a mess of problems.

The process of blocking off time works perfectly when I choose "All Day" when creating an event. Well, there's no need to block off my availability for a whole day for an hour engagement session in the evening. Any suggestions? Is this a glitch or am I missing something? Thanks for your help!

The "Unavailable Times" could be a great feature to solve this problem if I could assign it to specific days of the week or better yet, a specific date!


PS- I have lots of bookings from all types of jobs, contracting for other companies, and being able to sync my Sytist calendar with my Google calendar would be amazing. Just a suggestion :)
Hi Catherine,
When you enter the events manually to get the calendar up to date the is an option for each one that says "reminder only". If this is selected it does not block out the date it is there just for your own use like birthdays and stuff. Just check to make sure you have not selected this or the time slot will remain open.

If this does not work I am sure Tim will be along.

Steve
Excellent! That fixed the problem with events like that one.

But, the recurring events I have in my calendar do not block off any time slots (I put in my office hours since I am not available for photo sessions during that time). I cannot use the "Unavailable Times" tool since it will apply to every day of the week. I cannot use the "Available Days" tool because it will make me unavailable either early in the morning - before my office hours - or in the evening for photo sessions.

To solve this issue, I decided to add a recurring event in my calendar to block off my office hours (9-5 Monday to Thursday). The problem is these time slots are showing as available.

Thanks Tim!
Thanks so much, I'm glad to hear it :) I am very excited to start implementing this new feature on my client site!
Hello Tim,
I have this same problem.
"I set up a new Service for an Engagement Session and went through the to see how it worked from the clients POV. The events I created in the calendar, like a Photoshoot on June 26th from 7:30pm to 8:30pm for example, does not block off the time slots when a client would open that day for booking. It shows those time slots. This makes it possible for the client to double-book on a time I am not free and cause a mess of problems."
I read what Stephen said, but I don't have them marked as reminder.
I have checked to make sure I am not missing something and this is what I have found and don't know why.
My bookings in June work correctly, but after June do not.
On the calendar I do see the event, but it is not blocked off.
I am having this same problem. For Christmas pictures I have 20 minute sessions set up.
Booking calendar settings I have set for 20 minute blocks.
The two appointments that I have booked (through the booking calendar), the times still show as available.
I'm sure I messed up somehow, just not sure where. Help please!!!



Attached Photos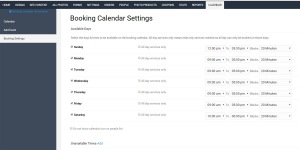 Session set up
Attached Photos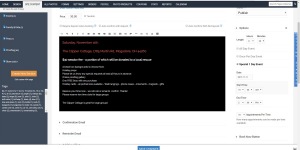 Booked times are showing as available
Attached Photos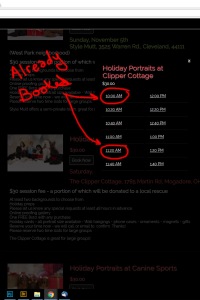 Thanks! I thought that was how many for the day.

Loading more pages