Social Sharing To Business Page - Bug?
Hi Tim,

Came across this interesting issue earlier today. I had changed over to the new, cleaner style share buttons. I have created a new Blog post and went to share it on my Facebook Business page, but it just kept posting to my personal timeline. I switch back to the old style buttons, and it allows the option to post to my business page instead. Is this a quirk with Sytist, Facebook, or something I am doing wrong, can you advise? As it stands, I changed the icons to make the post then swapped them back.
Attached Photos
---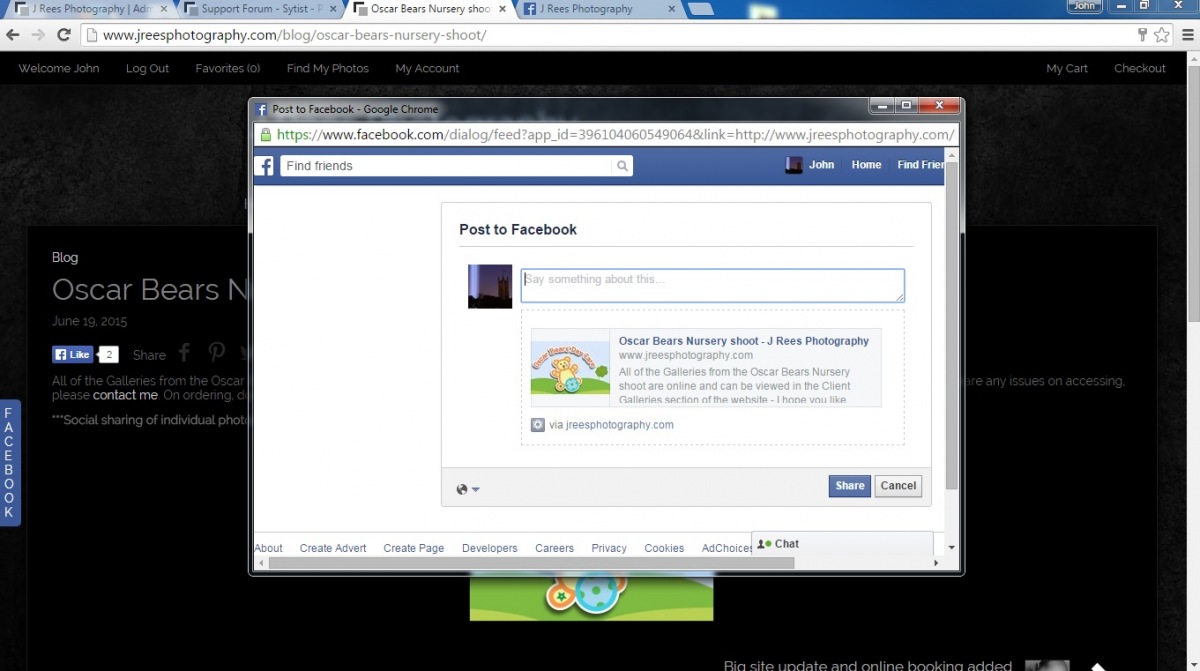 Ok Tim, thanks and good luck! Guess it's not too major an issue and I can just swap backwards and forwards between the two styles. Hopefully it won't effect how people share to Facebook.
This bug still exists. I want to share my posts to my Business page and not my Personal page, but you still can't do it with clean icons. Hmmmm.
Tim-
You are the BEST!!!! And I mean that sincerely!!! Thank you!!
This bug is back again. I just reread this, switched to the old non-logging buttons and the option to post to my business page appeared again.

Loading more pages