I Am Having A Hard Time Updating To The New Photo Cart
I am using Bluehost and I logged into my cpanel. I found the photocart folder and the admin folder. I am scared to delete as I don't know how to upload the new unzipped version of photocart. Where do I find this or how do I upload? Thanks! Sorry not the best at ftp's and cpanels.



Pics on where I am stumped below. Any help would be super awesome. Thank you!
Attached Photos
---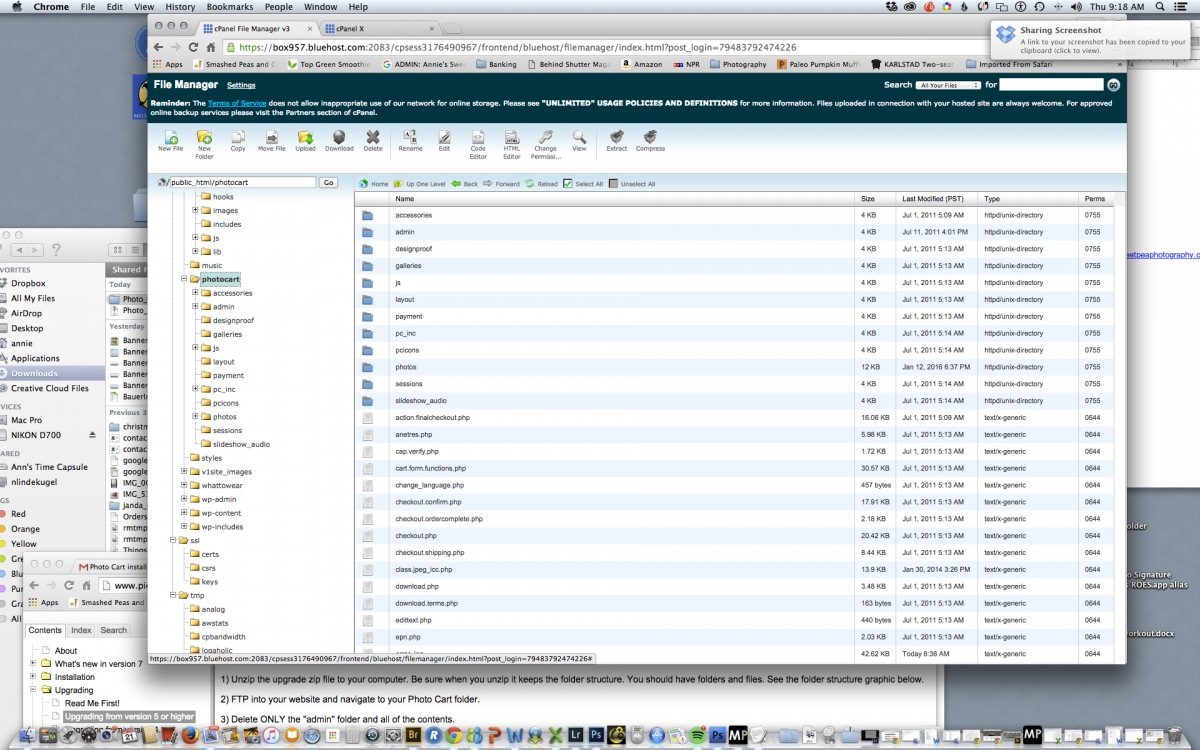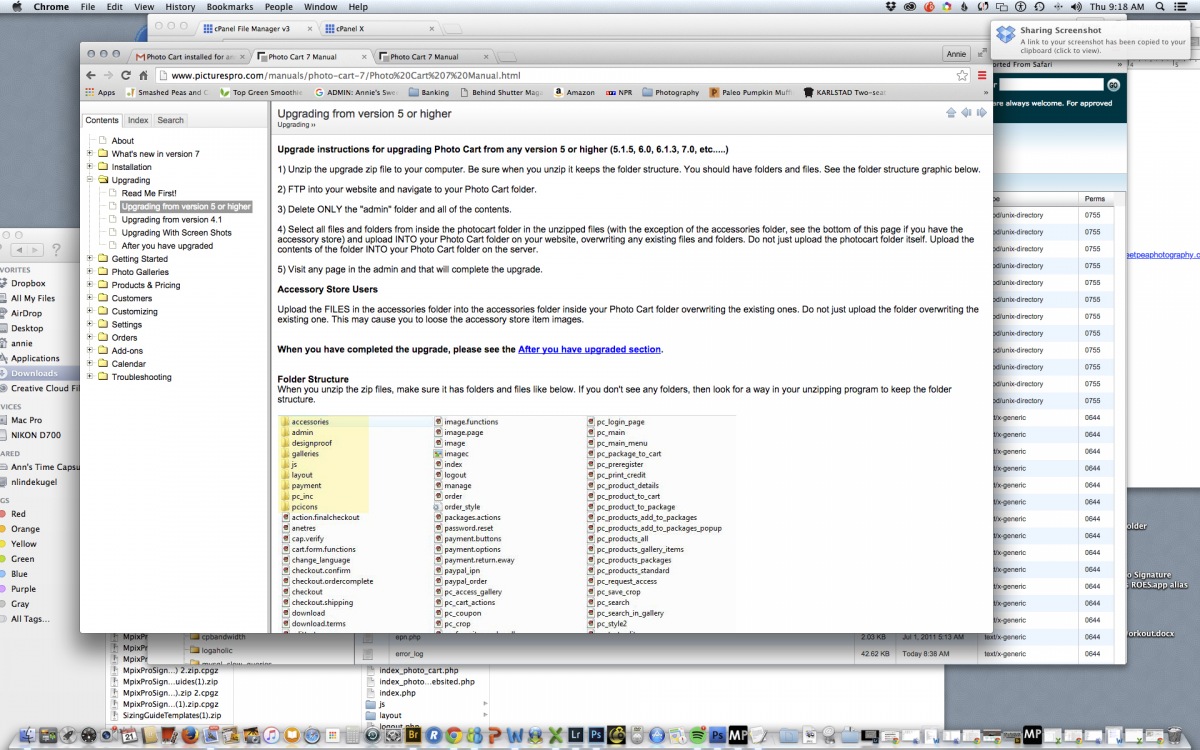 Loading more pages