You will still receive notifications of replies to topics you are part of even if you do not subscribe to new topic emails.
What Did I Do Wrong This Time??????
P
Pridhams Studio
140 posts
Thu Sep 01, 22 1:44 PM
CST
I only make adjustments once a year to the website adding a new school year gallery.
This year I fumbled around and finally got my new 2023 gallery up but along the way picked up some extra stuff at the bottom of the page

This not me complaining! I love what sytist can do and does do for us.

I just don't add stuff often enough to do it with out some kind of error each time.

Would some one be kind enough to tell me how to get rid of the stuff on the bottom of the second image.
Thank you.
Attached Photos
---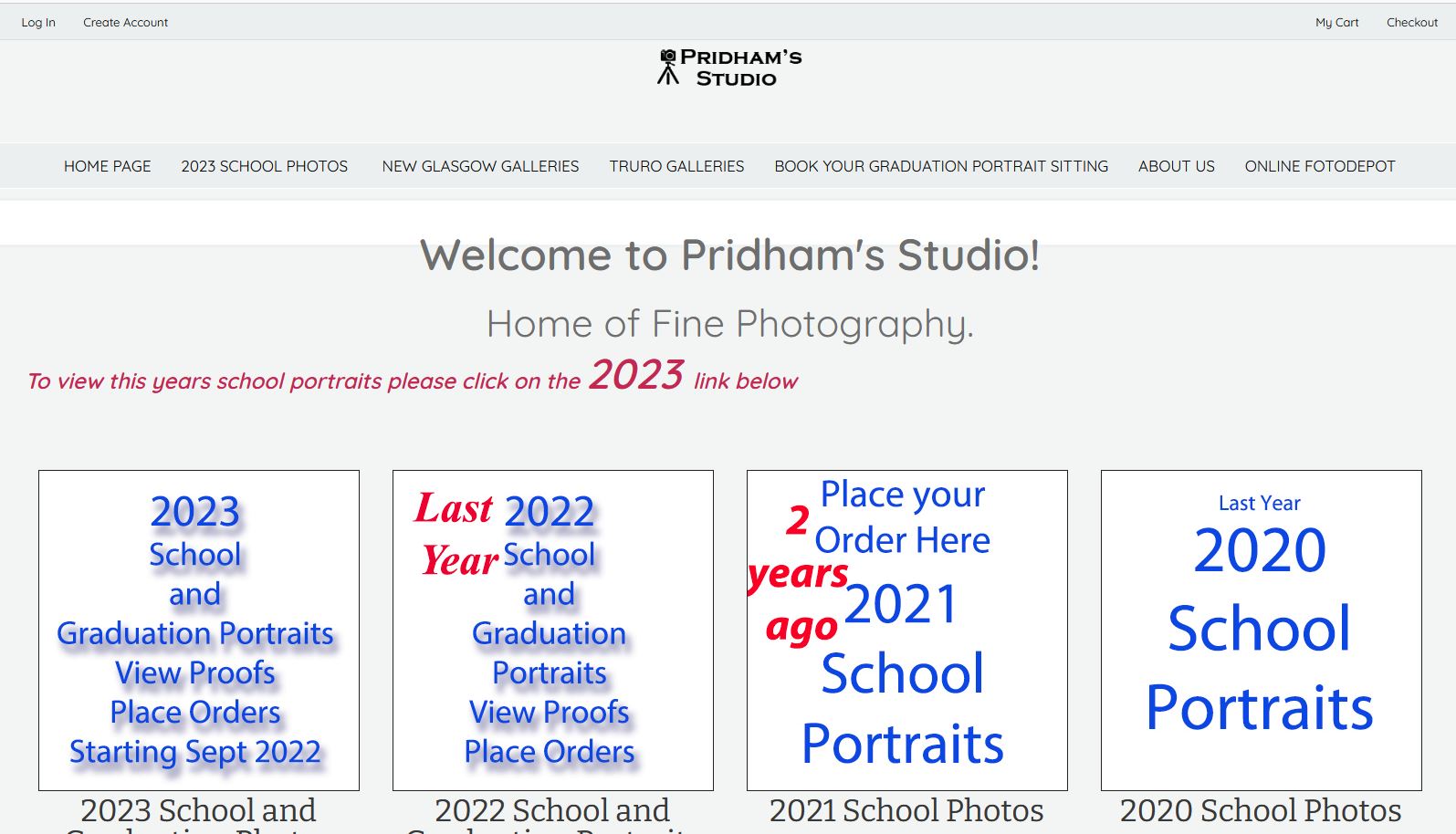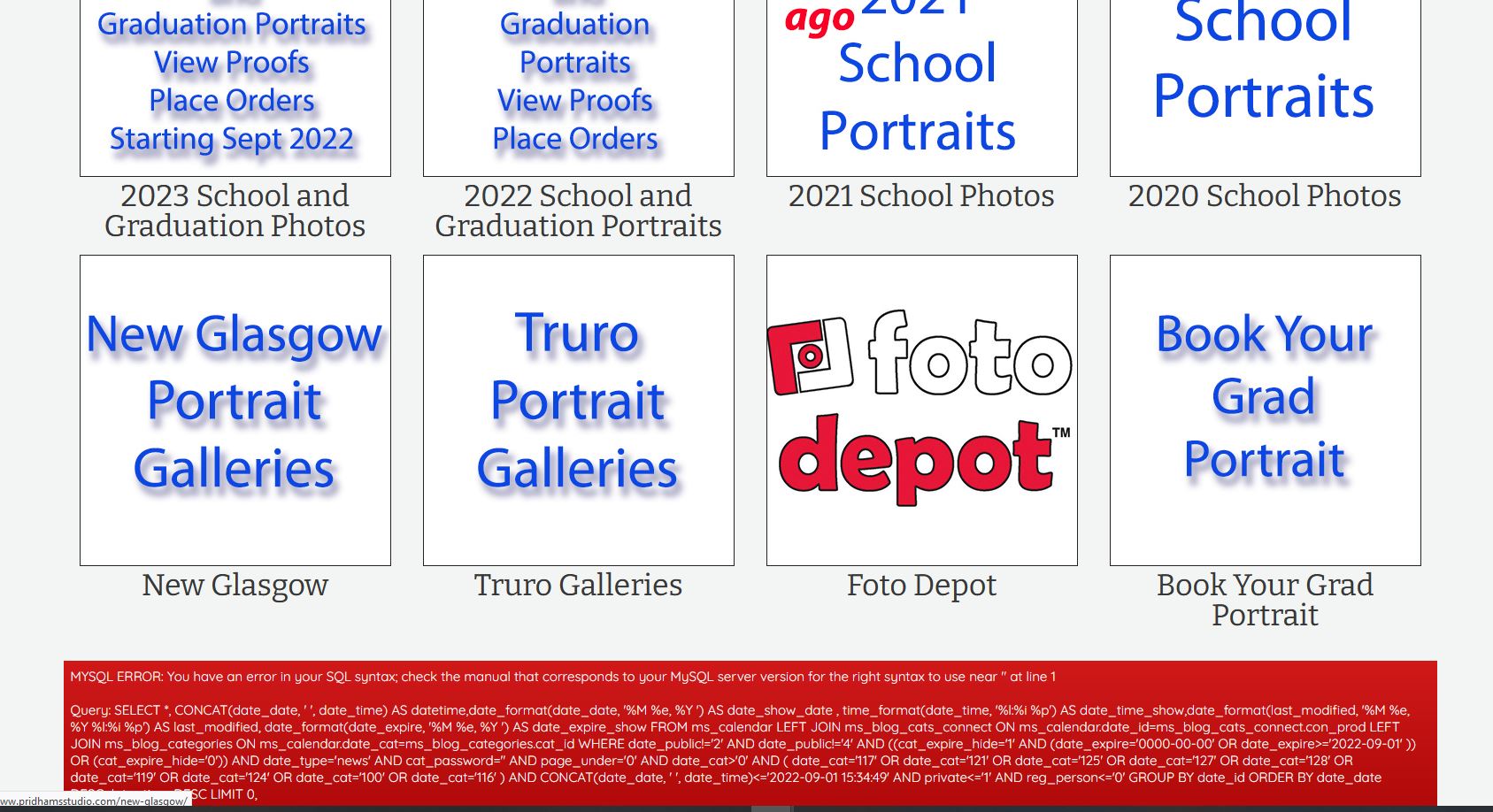 Thu Sep 01, 22 2:15 PM
CST
You probably just deleted a category that was selected to show on the homepage.

Go to Site Content -> Manage Homepage, click the Save button and that should fix it.
Tim Grissett, DIA - PicturesPro.com
My Email Address: info@picturespro.com
P
Pridhams Studio
140 posts
Thu Sep 01, 22 2:26 PM
CST
I am afraid that did not do it. :-(

Fri Sep 02, 22 4:51 AM
CST
Do it again and see if it resolves.
Tim Grissett, DIA - PicturesPro.com
My Email Address: info@picturespro.com
P
Pridhams Studio
140 posts
Fri Sep 02, 22 7:32 AM
CST
It worked this time
I wish I had more time to learn how to get the very best out of sytist.

Thank you
5 total messages
This post has been viewed 391 times

Loading more pages