Option To Have Clients Opt Out Of Social Media Use By Me?
Curious if anyone has a setting somewhere to "opt clients out" of social media sharing when booking.

I have had a handful of clients come back to me and say "Please do not post these on Social media." Normally I would charge. I NEED to show work and if all my recent clients tell me not to share my work looks stale.

Looking to see how other people add an option to opt out and do you charge?
Hi Alicia, you can do one of two things, add a field on the check out page or what i prefer to do is add a option in "Create Option" on the service you are offering. But before posting to social media or anywhere you are advertising you should have a model release signed for legal purposes. You can create those under contracts and email the link for them to electronically sign. see photo for service option on my test page.
Attached Photos
---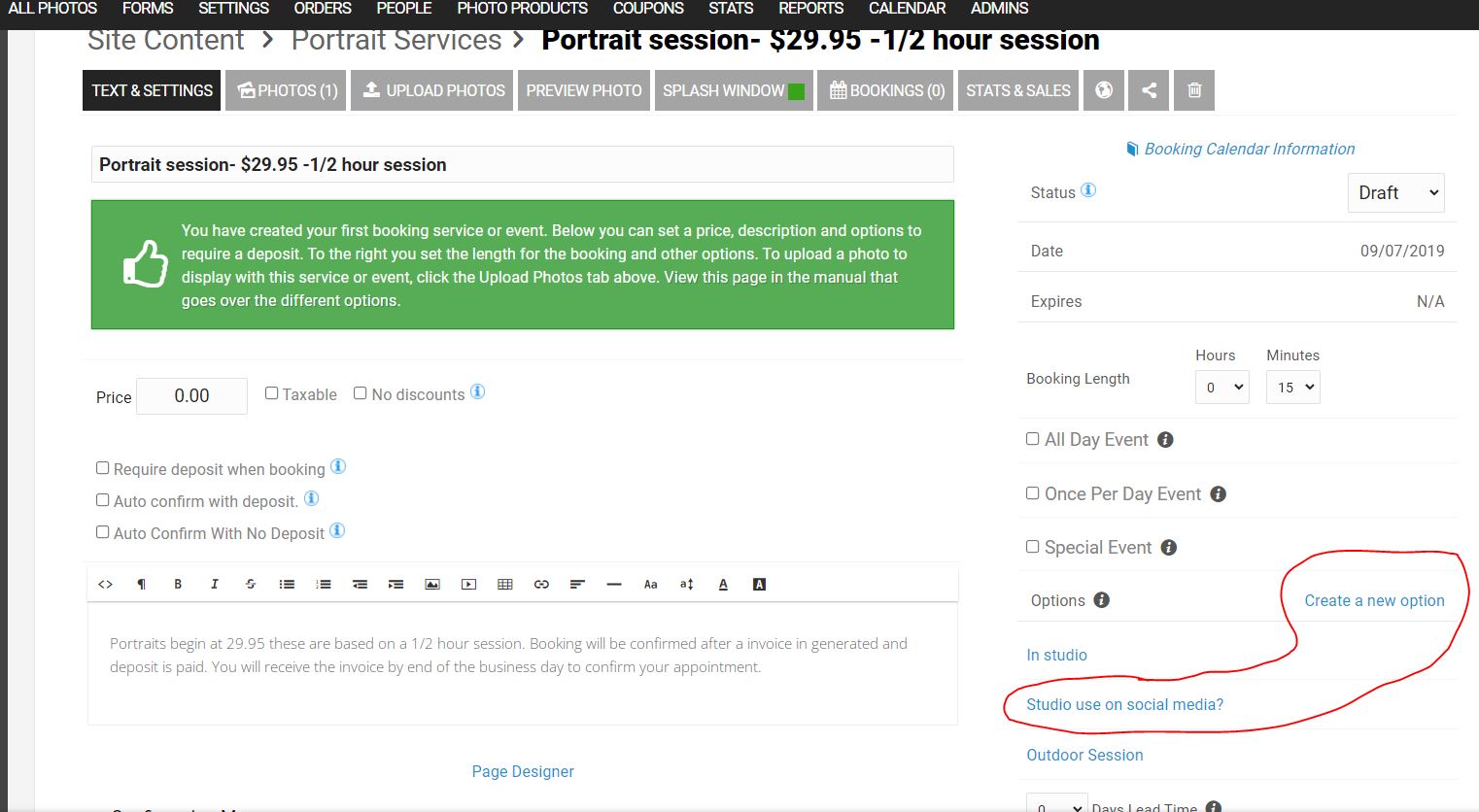 Same as Vance - you need to opt IN with me. If for some reason a client was able to bypass the opt-in method, leaving them in limbo, it's a NO for me.
I need opt-in in writing and on record.

Even though I am a photographer myself, I am heavily censored on social media and would be appalled if I paid full price for a session and saw my pics used without my permission.


Loading more pages