Purchased Digital Images Not Showing Up Purchased In All Photos
Hello!
Am I missing something here? Customers purchase digital images through my single digital image category and they show up as purchased to me in the all photos section via an icon. However, when they purchase digital images in a package or under the buy all category, the icon does not show up. It makes it hard for me to see at the end of the season, which pose sold the best as it is not giving me accurate information. Is this a bug ? How do I correct?
I just tested creating a gallery and purchasing a buy all and purchased a package and both show that the photos have been purchased. Perhaps you are just overlooking it but the icon does show if the photos was purchase either individually or within a package.
Same child, second photo not showing . It is happening on all 4 of her images. It is not only here, it is every gallery for me.
Hi YWphotography, what icon shows up as image sold? What does the icon look like? If it is the orange bax that is not a sales icon, that is the "Stored on Amazon" icon, I just looked at a bunch of orders spanning 3 years and not one indicates a sale using the "All Photos"

Edited Sun Feb 14, 21 3:59 PM by Steve Marco
Perhaps you have something set up where the photo isn't actually on the order.

You can email me the following for me to look into it:

1) Link to your Sytist admin.

2) The admin username and password (or create me an admin account by clicking Admins in the upper right corner of the admin pages).

3) The order number of the order that photo was purchased on.

Steve, the attached screenshot shows the purchases icon.
Attached Photos
---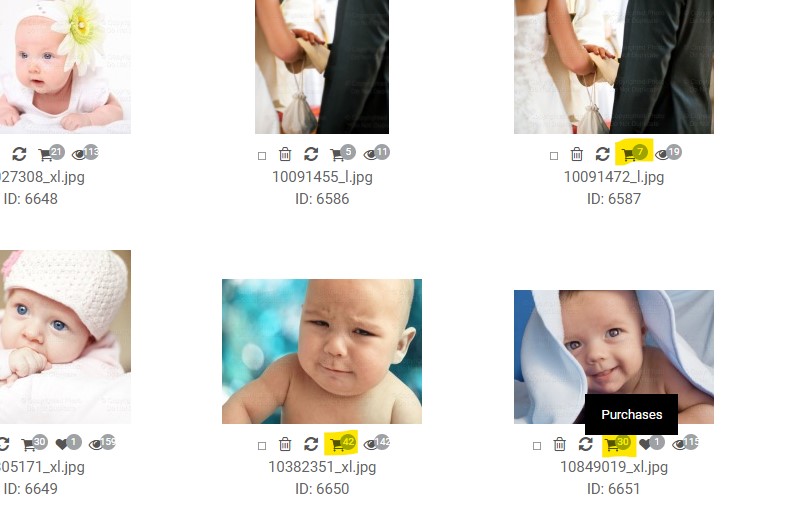 Hi tim, thanks for the response. Is that icon for any type of purchase? download or prints, or just for collections? here is just a print order, i have a real simple gallery no buy alls or things like that. a couple of collections for calendars but it is set up pretty simple. here is a order, viewed in the gallery photos tab, and the all photos tab. This really is not a huge issue for me, it really would not do me much good for this type of work, there are 54,000 shots online to date, so i would need to narrow dates down in order for it to do much good for me. But you may have others where this might be of interest and have the same issue. Pretty much mostly prints or download orders so nothing weird setup. we are on the latest version of sytist.


Attached Photos
---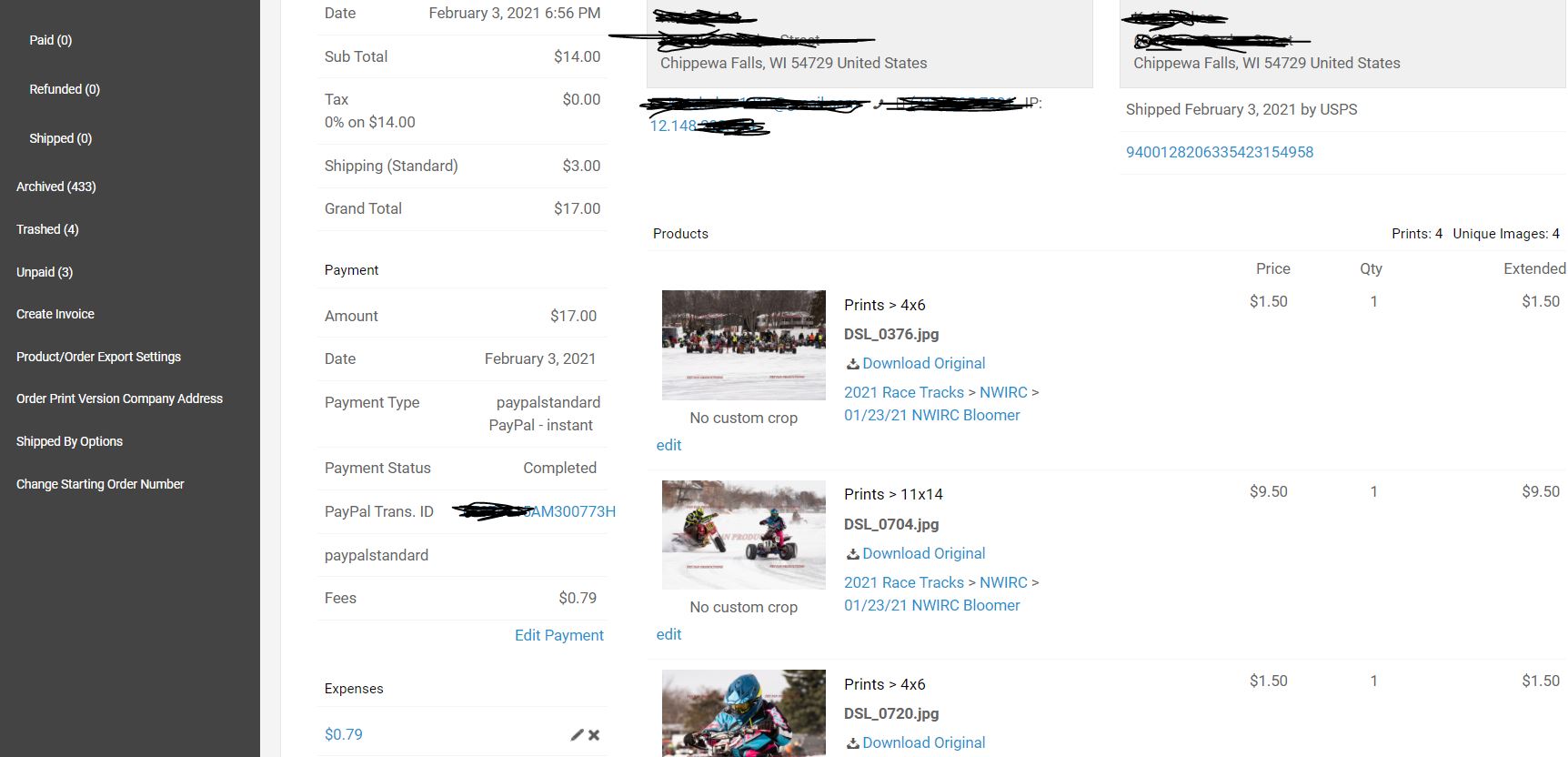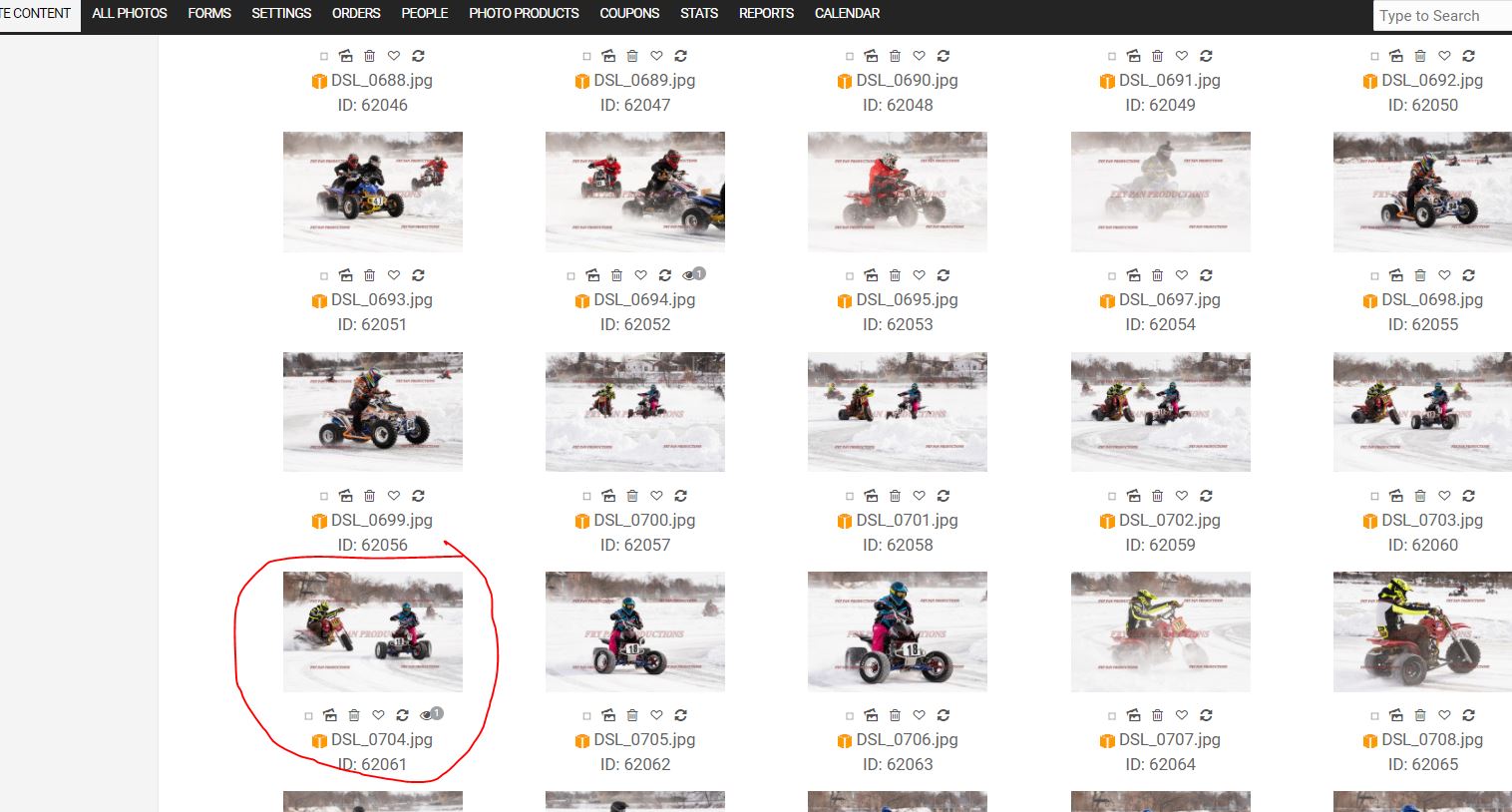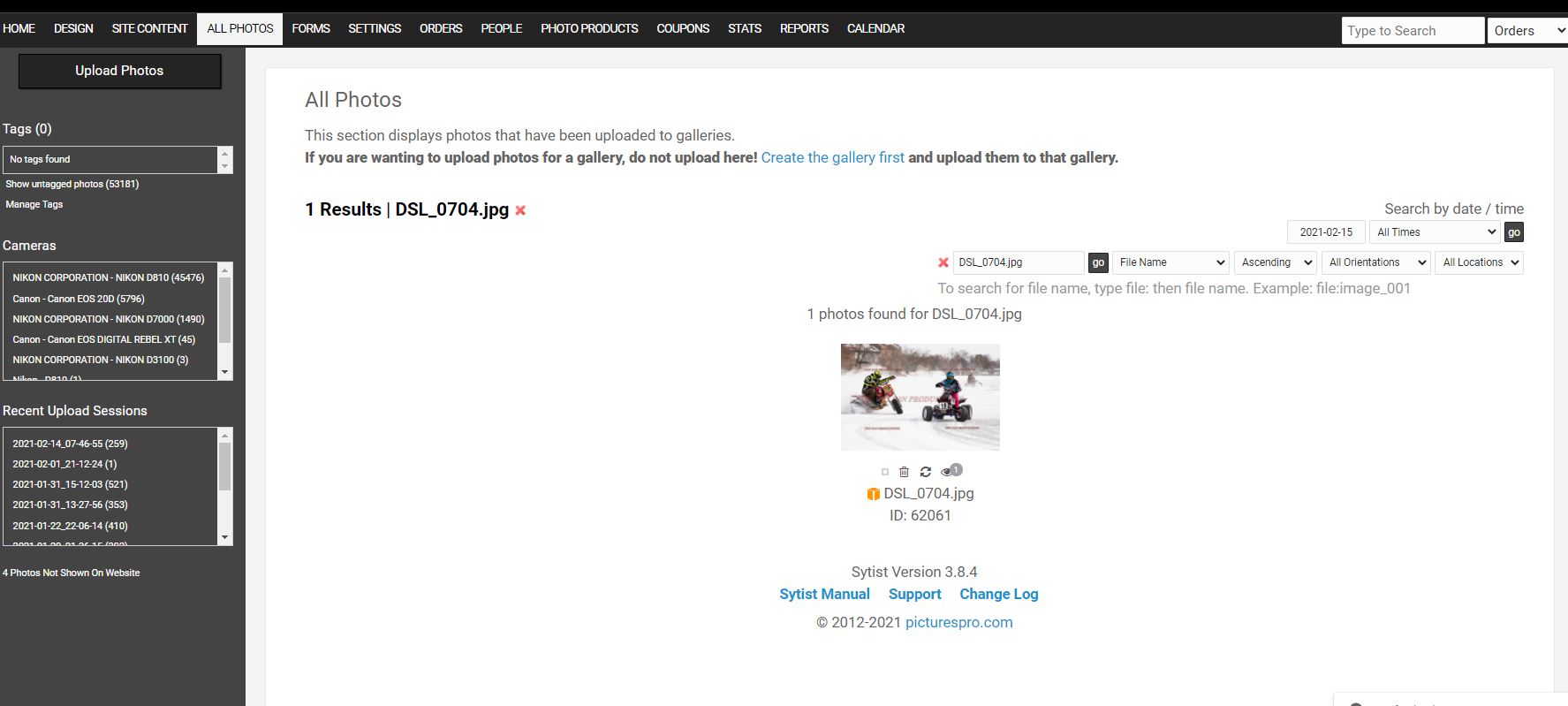 Thanks Tim i forgot to add i archive the order once shipped, i had a feeling that was also the issue. Thanks for all of your support and a great program.

Loading more pages