Client Confusion
I just moved over to Sytist after almost a year with Pixieset. I needed the ability to capture more information and Sytist gives me that ability. I also like the preorder abilities that Sytist offers. With that being said, the packages/collections are extremely confusing compared to Pixieset. I just finished up with my first volume basketball group and have had lots of customers confused on how to use Sytist. I have a long list of instructions but the ordering process is tricky. When I look back to Pixieset, it is super simple. For example, adding prints/digitals to a package is so easy. With Sytist, I myself have to sit and think about how to do it.
Is there someone on here that has simplified their version or that can help me (or show me how your site is set up). I have spent way too many hours getting this set up and I feel I have a long way to go.
Here is what I currently have:
https://www.katiekraftstudio.com/
Thanks in advance!
There are many examples of sytist gallery styles in the demo pages.

There are many of us successfully using sytist in the way it was intended to be used, especially package additions.

Trying to make sytist like something else I suggest is folly.
I agree there are so many options...this should work for me. If anyone has an ordering gallery that works well, I would really appreciate it if I could see it. I know I'm complaining about a great system, but the customer confusion is just wearing on me.
Hi Katie

I tried to look at your site but I cannot get past the first page as I do not have passwords etc.


password for basketball is "summer19." The other page is set to preorder.
I had a look.
You have quite a few images in your gallery which is okay.
You have quite a few options for products which is okay.
To me it looks great.
We do school photography so the major difference each kid is inside their own individual password protected space.
Your price list looks extensive.
I feel it is good. You can get lost in tweaking your site. I knows cause I can't count the hours I spent doing it myself
Attached is a sample of one of our galleries from last year.
The single biggest difference is that I have tabs in my price list side of things.
I felt it was necessary as we have about 60 products or variations.

My only slightly negative thought is in the amount of watermarking on each image, that along with the beautiful templates I just found it hard to see the images clearly
Attached Photos
---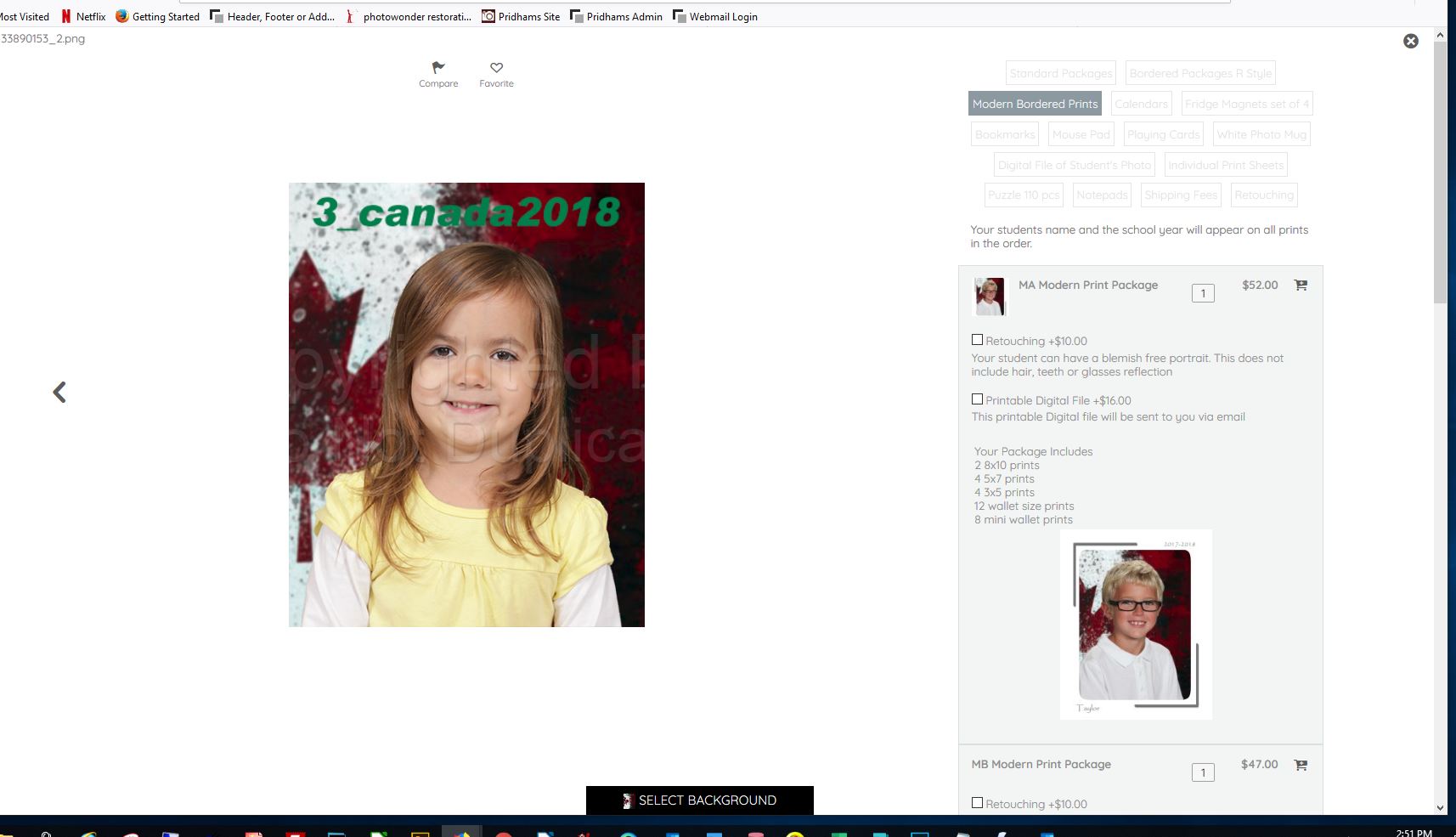 Thanks for your feedback...I really appreciate it!
Hi Katie! Welcome - I am also a Pixieset convert and agree it takes a new mindset - the things you loved about Pixie were wonderful, but I believe Sytist is incredible and most of the problems I have are because I am retraining my brain. I also do bulk work and I do not, for instance, miss setting up many individual galleries.

But yes, i've made many tweaks and after 6 months I believe im ironing out the kinks of changing from one system to another. I do think Pixie is slightly easier for parents, and the niggles do my head in.. but the back end of Sytist ( and support ) is much better for the site owner. Happy to take a look and get back to you, but im no expert :) x

Loading more pages