Way To Zip Photos When Using Credits
Is there a way for the client to add photos together and have them zipped up when the client is using credits to purchase?

I only have one item in my product base (A Download of 1 ea.). I got everything to work using credits, and I can download each image one at a time, but if a client has many photos, I doubt they will want to spend the time clicking on each photo=> then clicking on the Item description=>then clicking on the download link=then clicking on the download now button.

I tried making a package/collection and Systist would not allow them to check out if they chose a quantity less than the set number in the collection, which lead to another issue, even if they did select the quantity set in the collection, I see no way for them to use credits for downloads if proceeding through checkout.

I know my circumstances may be different from many others as I only do real estate and only provide downloads while placing a limit the number of photos based on the package they selected under the booking options. But the whole credit feature doesn't seem to work as I am expecting it to. Any ideas how to make it so the client can batch select and then download images (preferably in a zip file) allowed by the number of credits they have?
You can use a collection instead of download credits. Create the collection and have it include 20 downloads. There is an option in the collections "Require all products to have photo selected.". You probably have that checked. Unchecked, they can checkout with less than 20 photos then download the photos in a zip file from the order.
Tim, I unchecked that option and it now allows them to download any number of images. I am still having another issue and that is when they select their images and proceed through checkout to the download page where they can zip the images, the system is not deducting any credits from the user's account for the images they selected. Here are my settings:


Attached Photos
---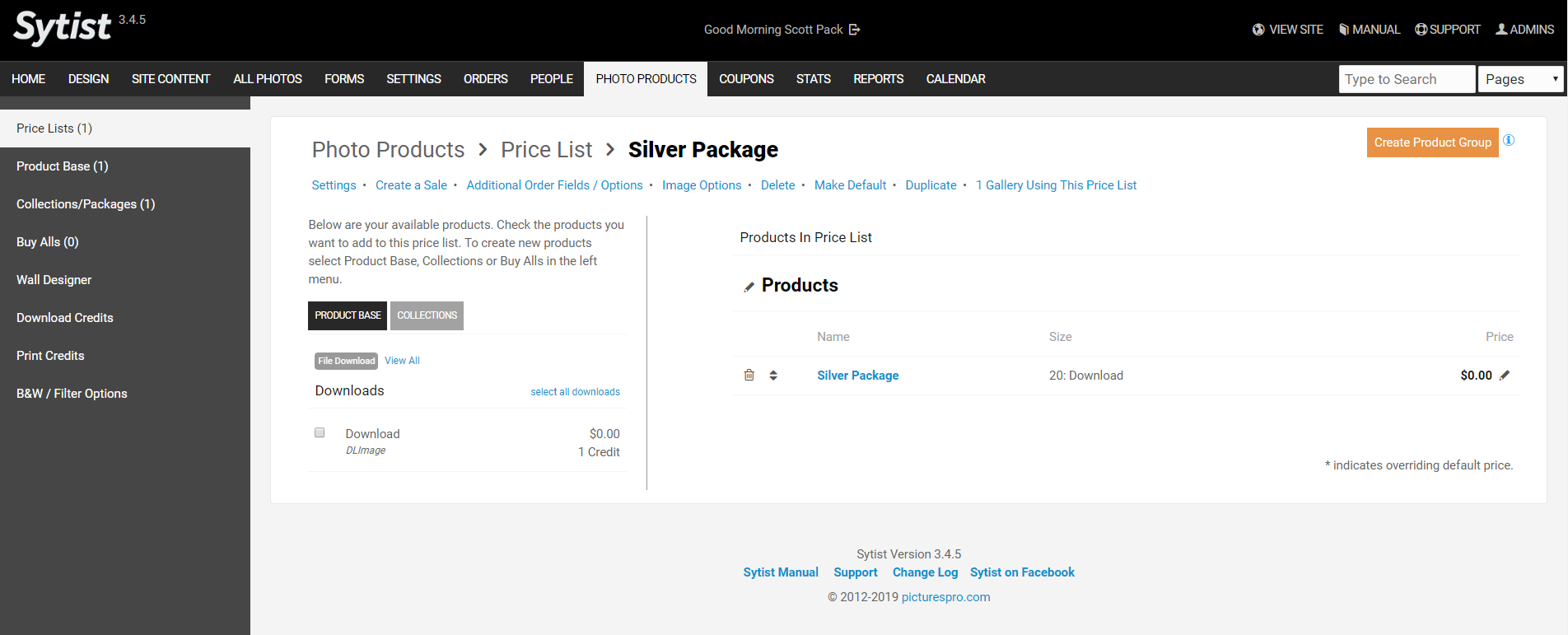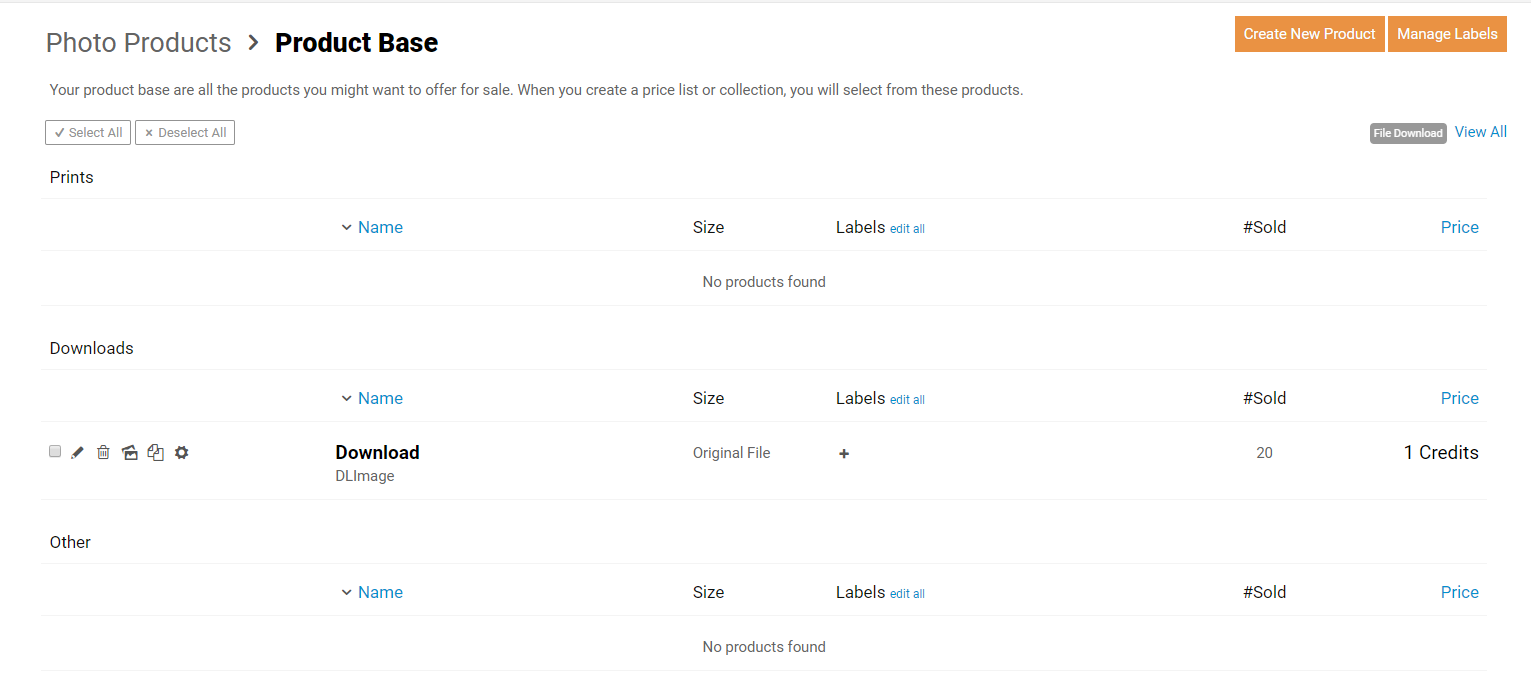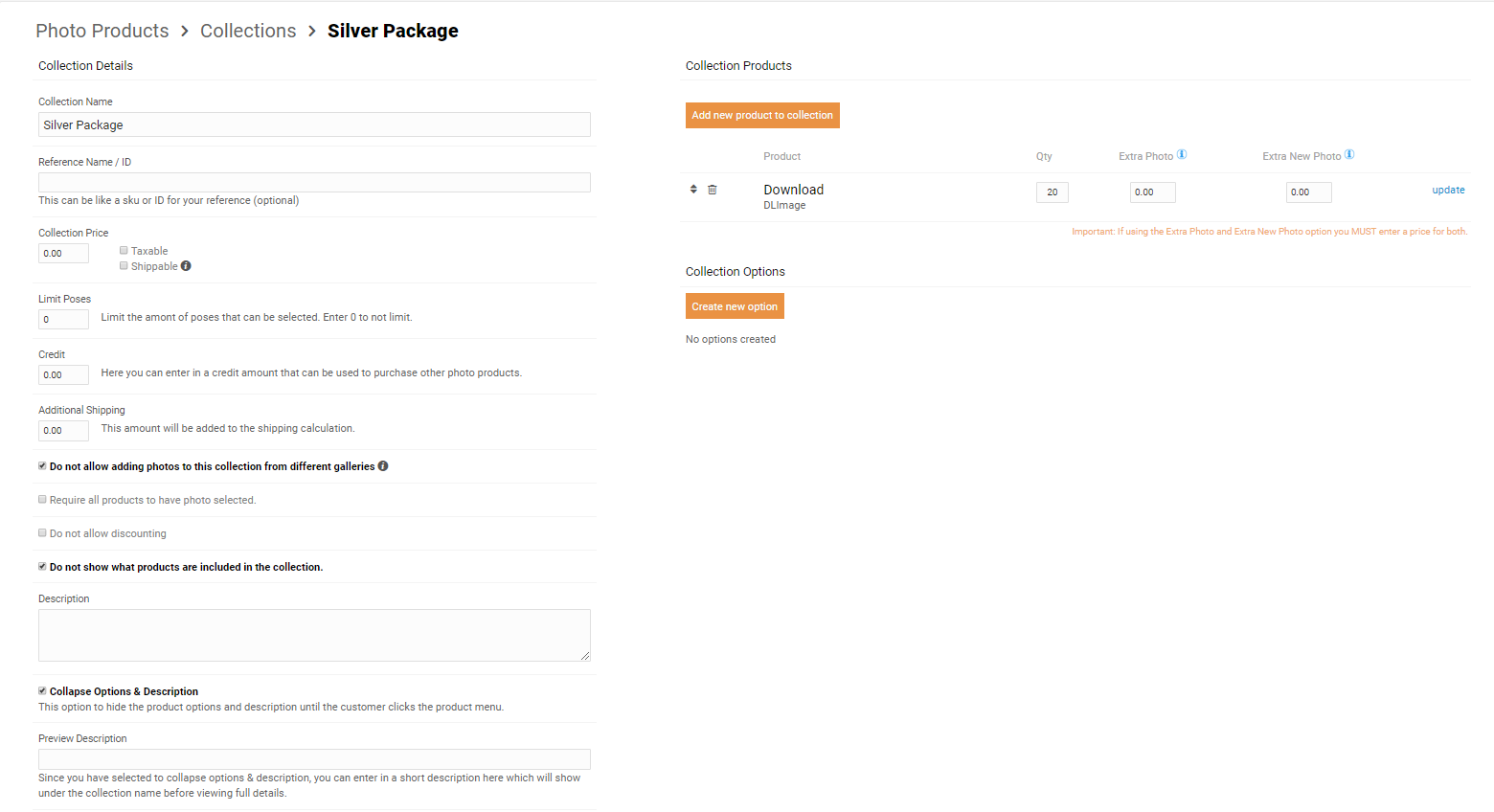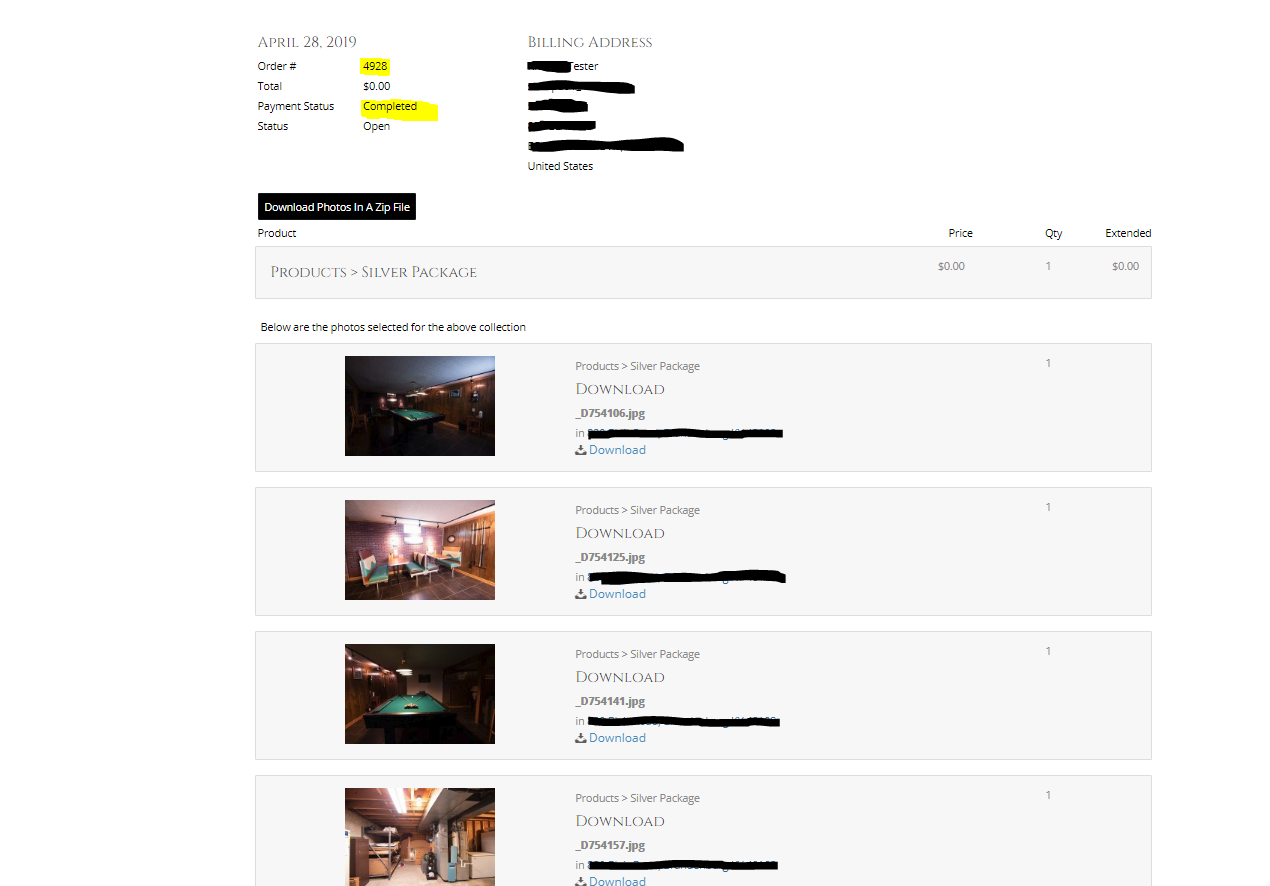 Download credits don't work in packages like that. If you are going to use a package, then you will do it as a print credit ... not download credits.

So your silver package will be what they use to get their photos, not download credits doing it this way.
I'm still confused I suppose. So I cannot use a package or collection with download credits, which means to use download credits the user will have to select and download photos one at a time to use the credit system? I was hoping to not have the client download photos one at a time, but somehow zip them up, or at least wait until they are finished selecting all their images before having to download. Again, still confused about using print credits for downloads, as I do not see a way to download with a print credit. Sorry for so many questions, still trying to figure this software out. Thus the reason I have been keeping the site offline until I figure this out. Currently, it is live again so you can access the gallery where I am experiencing a bug or glitch. I'm beginning to think it would be simpler to just create the gallery for each client and place the exact number of images they purchased into the gallery and let them download all without using the credit system. I was looking to offer them a larger selection to where they could narrow it down to the number of images they purchased. Would this be better achieved using proofing gallery, then once they chose the max images allowed for their package in proof, I would then delete rejected and move remaining selected images over to a gallery for downloading in one zip file?
Edited Mon Apr 29, 19 4:39 AM by Scott Pack
Using download credits vs using a package/print credits are 2 completely different things.
Assuming they have already paid for the photos, you can use the package like you have set up but don't assign it to the price list. Create a print credit with it:
https://www.picturespro.com/sytist-manual/photo-products/
Print credits can have downloads in it. They redeem the print credit, add the photos to their print credit package, then they can checkout and download them in a zip file.
Using the project proofing gallery might work out well where they can approve the photos they want. Then you can upload those approved photos to a gallery and use the free downloads for that gallery. That way they can download individually or in a zip file. You can also offer different size downloads with the free downloads.
https://www.picturespro.com/sytist-manual/articles/how-to-offer-free-downloads/
Thanks again, Tim. I'll give each of your suggestions a try and see if I can get it to work.
Tim, I got it working by using the print credit you suggested. Thanks again for all of your top-notch support.

Loading more pages