Invoice Amount Is Incorrect
Funny thing is happening when I am testing the book now function. I clicked on one of my book now buttons, went through the booking info as a normal client would. However, on the backend of my admin section when I click on the order and proceed to create an invoice the amount is incorrect. I double checked my category item for this booking and I do not have a deposit amount set, and I cannot figure out how it is coming up with the amount shown while creating an invoice. (See screenshots)
Any idea of why the amount is incorrect?


Attached Photos
---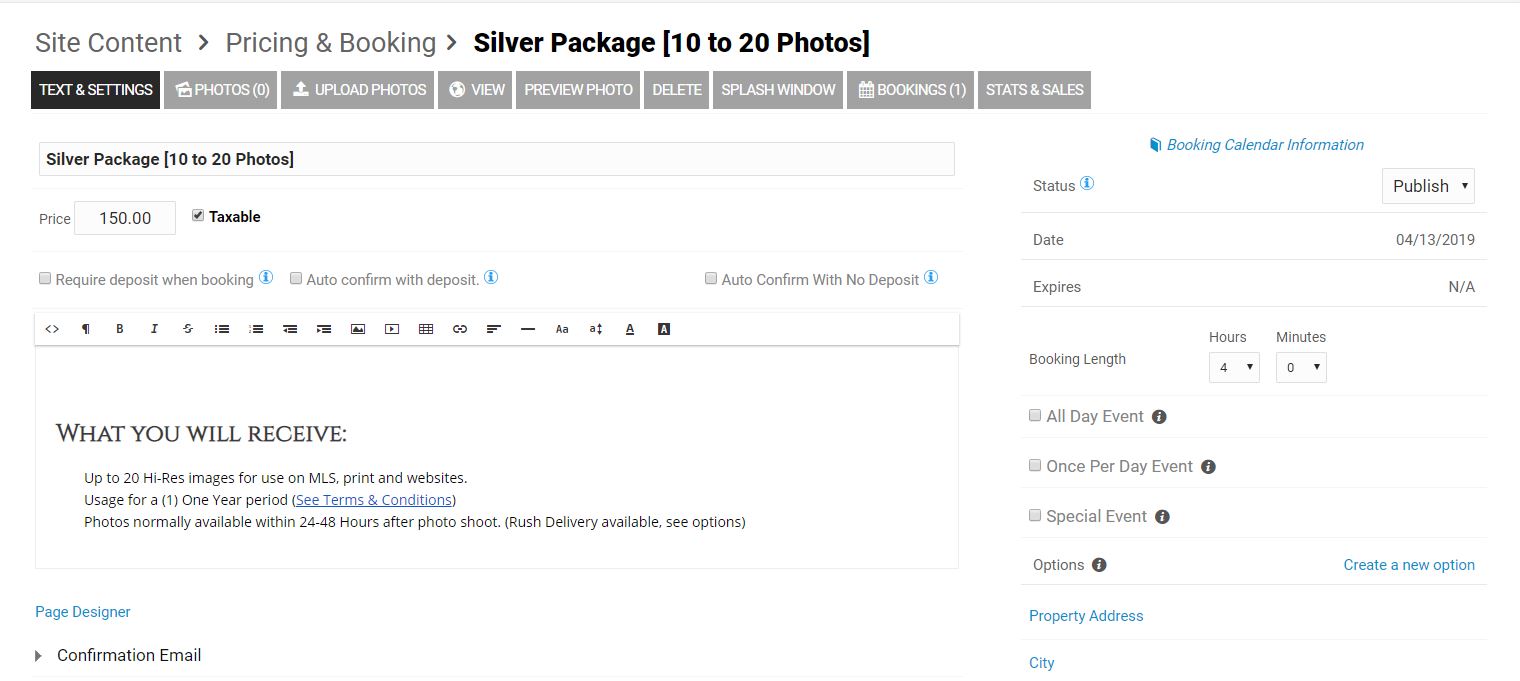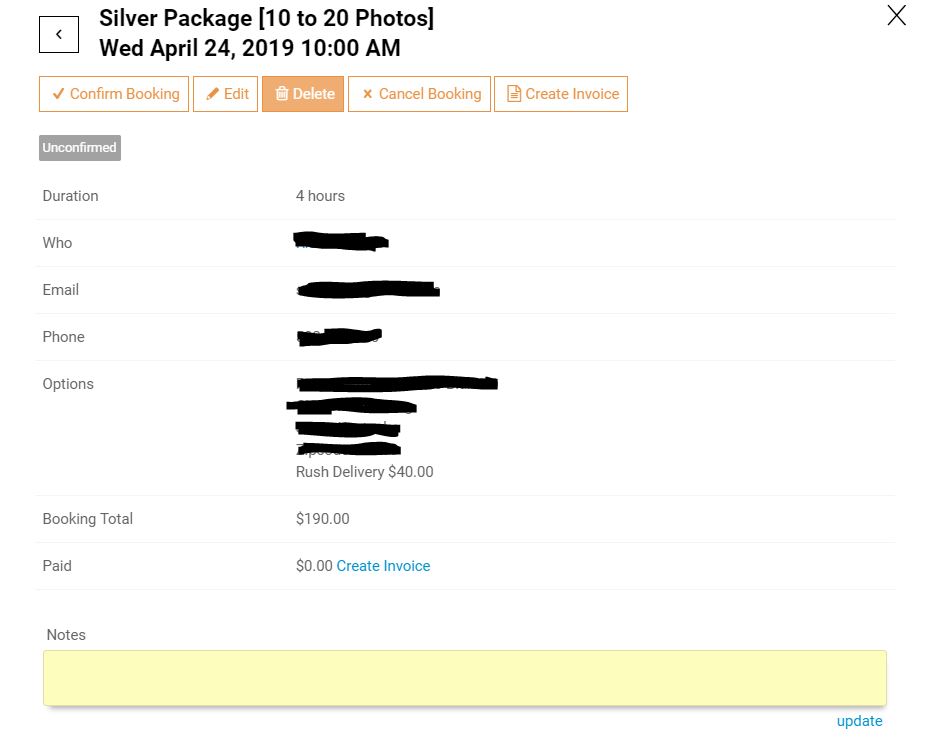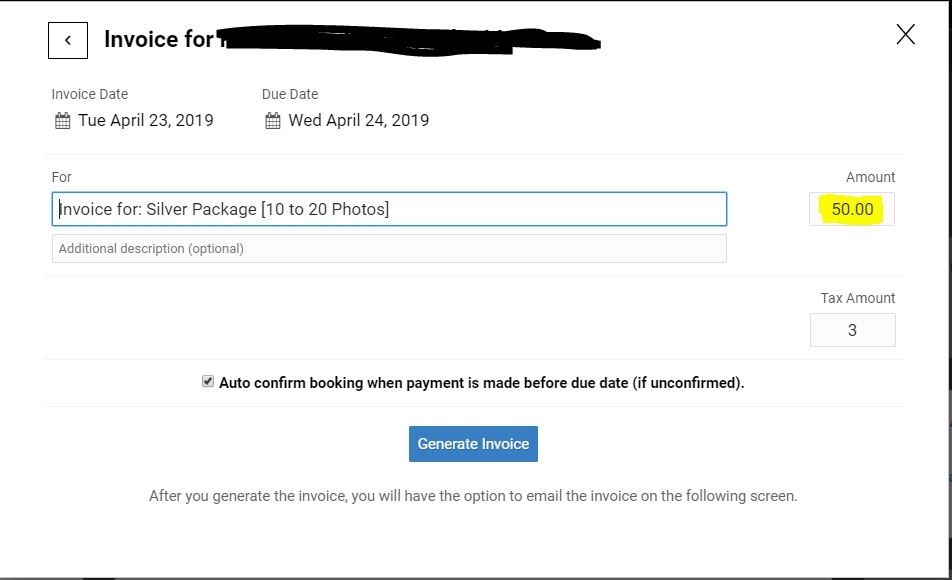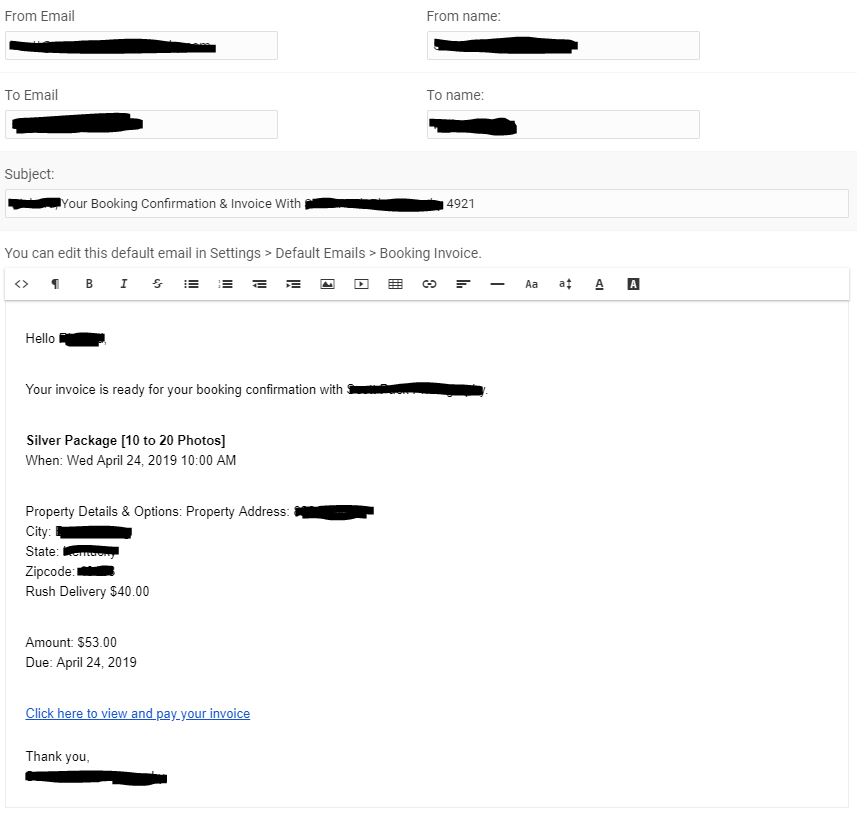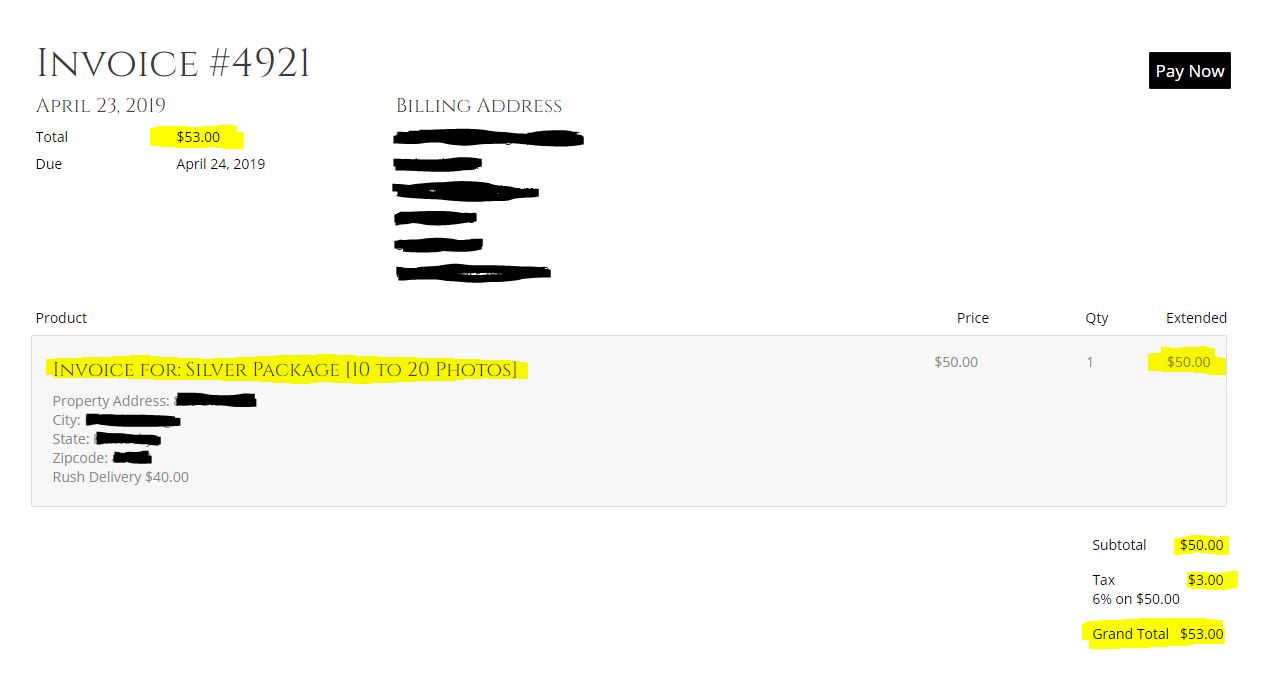 When editing your booking service (first screenshot), check the "Require deposit when booking" option. You probably have 50 in the flat rate and that is where it is getting that number from. But you can change it when creating the invoice,
Tim,

Yes, that was the issue. I had previously added a flat rate amount of $50.00 and a required deposit. Since I later decided to accept other payments I unchecked the Required Deposit box and thought in doing so it would invoice for the full amount. I deleted the flat rate boxes and saved, then unchecked the Require Deposit box and saved and now it appears to be invoicing the correct amount with tax as well.

Thanks for the quick reply.

Loading more pages