Safari / Mac Users - Need Help Testing Something
Can someone using Safari on a Mac test out something please.
Go to this gallery:
https://dev.sytist.com/clients/gallery-a/
Click on a photo and the photo should stay on the screen as you scroll the price list. Works fine in all browsers I have tested, but just need to make sure it does the same on Safari like in the attached gif.
Thanks!
Attached Photos
---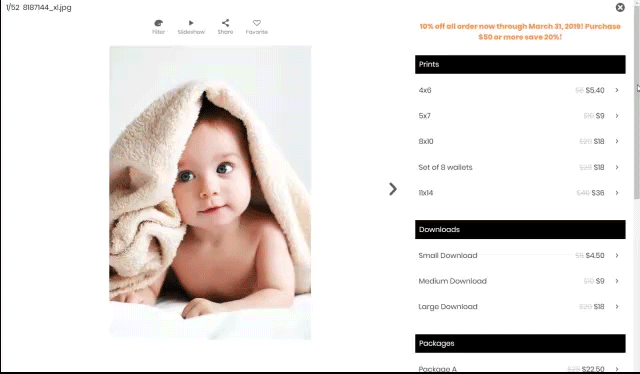 Worked on my Macbook Pro 10.14.3 Safari and chrome
works with the latest safari Version 12.0.3 (13606.4.5.3.1)
Hmm I'm on Safari 12.0.3 running High Sierra 10.13.6 and the price list comes up with tabs for me not a single list as in your demo. I even tried it in a private window.

-Scott
Edited Sat Mar 16, 19 2:47 PM by Scott Dengrove
It works fine on MacBook pro and Safari 11.1.2
Edited Sun Mar 17, 19 3:26 PM by Giuseppe De Chaud
Hi Tim,

That work perfectly, no problem.

Mac Pro 2013, macOS Mojave 10.14.3, Safari 12.0.3 (14606.4.5)

Loading more pages