Migration From Koken, Some Design To Do
Hi,

I use sytist only for my shop and I want now use sytist for everything. Actually I use koken for my main site, portfolio, etc. Koken is a good product but since NetObjects have buy it there is no support, no update since 2017, bugs not solved, etc. Koken is good but I can't continu to use a product not sustainable.

So try to reproduce my actual website.

2 littles thing i try to do (without success) :
- Screenshot 1 : my main page is a wall of pictures, I check favorite they are present on my main page. Anyway to reproduce this wall a picture ?
- Screenshot 2 : Portfolio have 3 columns with a mouse over to see the title but the most important is picture are rectangular. I think we can perhaps do that with page layout but I don't know if I need to do something in HTML code or if there is somewhere an option.

Thank you for your help.
Attached Photos
---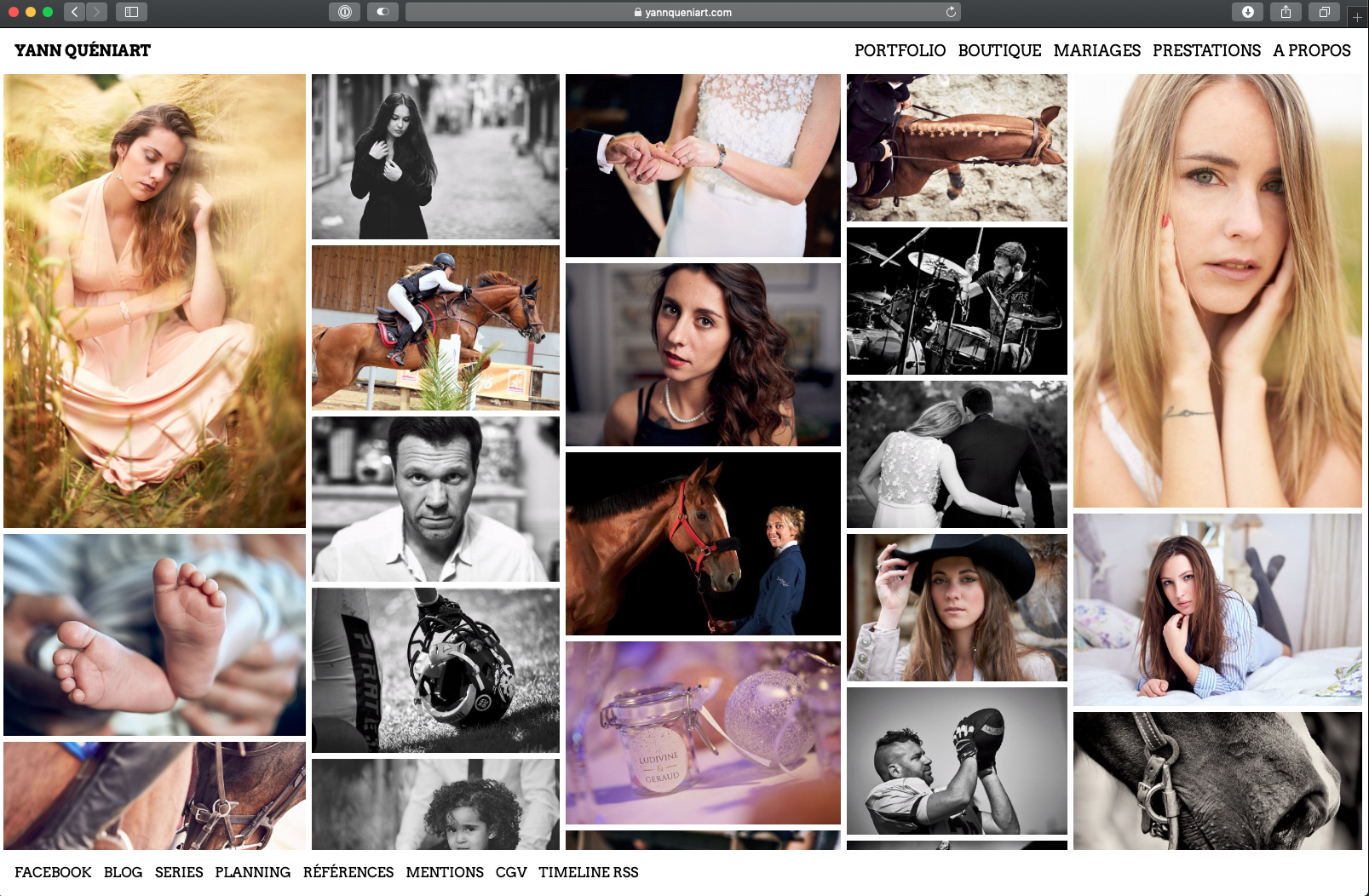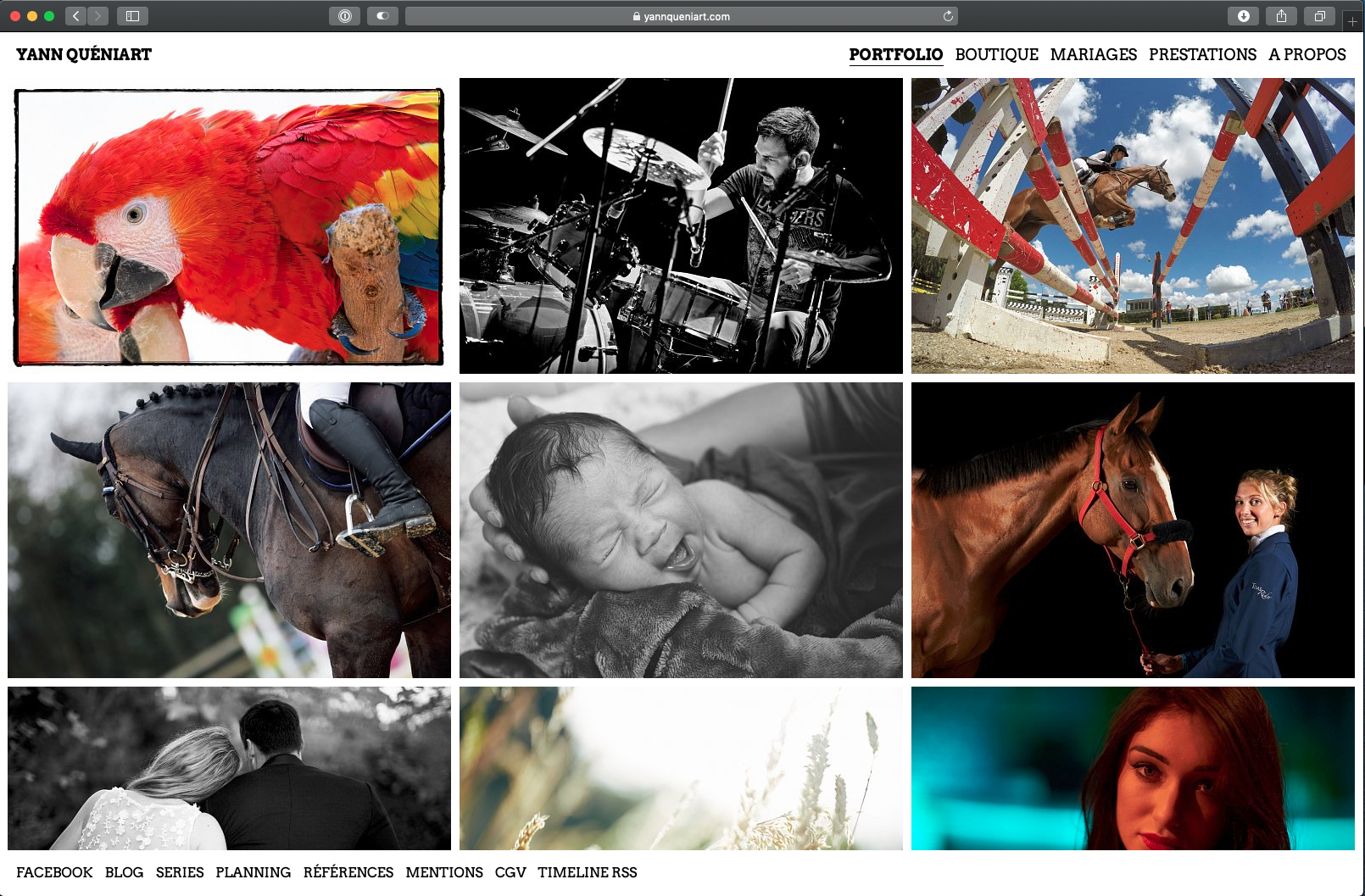 Hi, my progression.
My portfolio is not exactly the same but it is not to bad :
https://shop.yannqueniart.com/portfolio/
I have use Page Designer, add Dynamic content and Category Portfolio. After that in Portfolio category --> Layouts --> Page Listing Layout, I have check : Do not list pages in this section. Like that only my Dynamic content is show.
I don't know if it is the good method but it not too bad.
I think my wall of picture I can perhaps do the same think, put all my favorite picture in a category and use a dynamic content to show this category.
That is one way to do it. I would probably do it that way too.

For your main page and the wall of photos, you can just upload those photos to your home page (Site Content -> Manage Home Page), and while in the photos tab for the home page, click Photo Display Settings, set it to Thumbnail Gallery and set the thumbnail type to Stacked. It will look similar to your screenshot. You can also adjust the row width and spacing in the photo display settings.
Hi, another little question : is there anyway to show pictures tag under pictures ? On Koken I have a lot of tag and they are show on client interface, so like that search engine read them, so it is better for me ;)
A workaround is to put it in Caption but there is perhaps just a check box.

Same question for EXIF, I show my exif anyway to do this ?

Best regards,

Loading more pages