Gallery Layout Changed After New Update.
Hi Tim,
i installed the update and now when you click on an image the layout is not the same, how do i get it back to what i had. Also i have the galleries set to stacked but mobile device is still only showing one column, what do i not have set right?

Thanks for all you do for us.
Vance
Attached Photos
---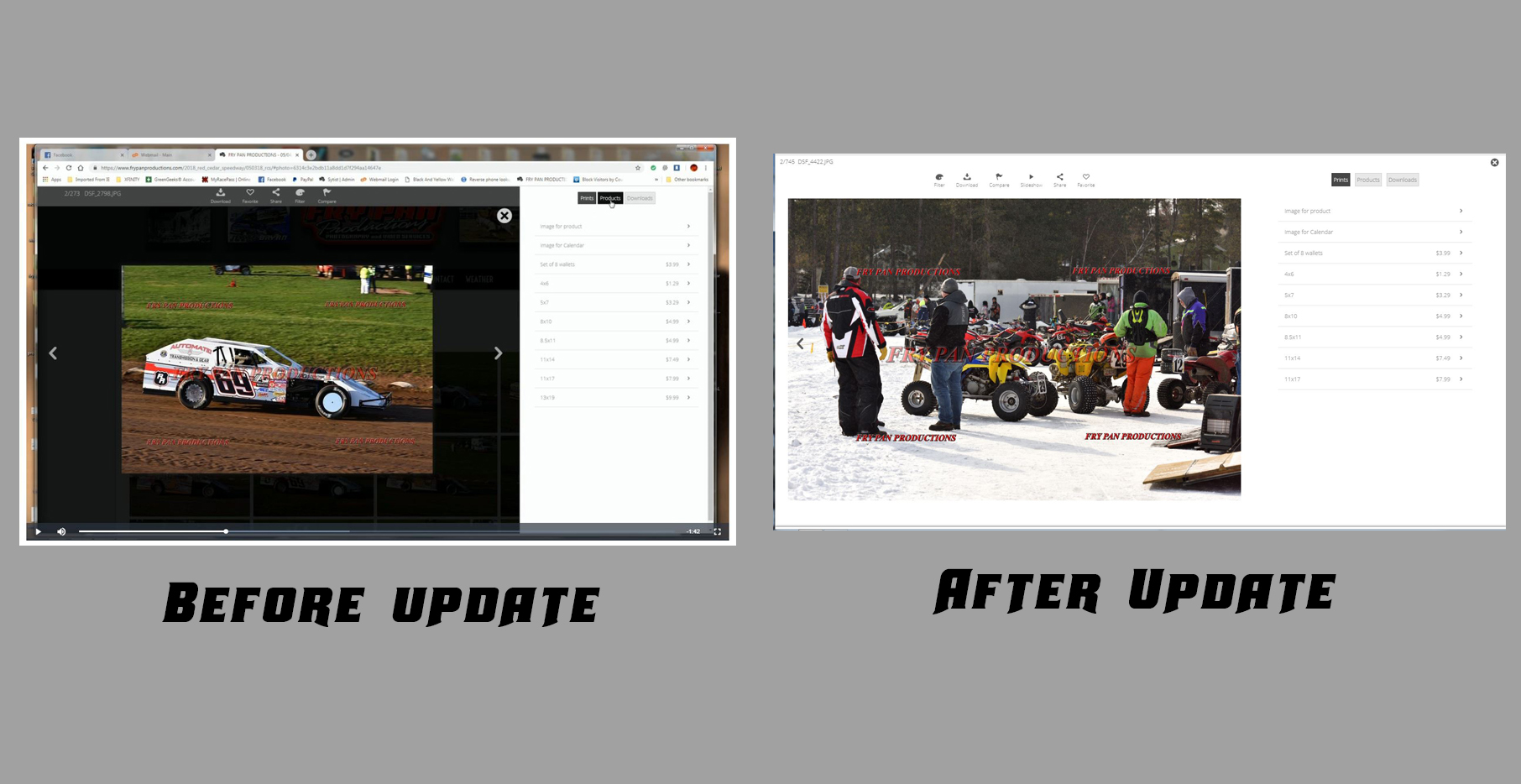 Edited Tue Jan 29, 19 9:40 AM by Vance Birno
That is what it changed to in the new version. Technically there was a lot of changes with all that to be able to get the photo view on mobile. All the functions are still in about the same place.

For the thumbnails on mobile, if all the photos are in landscape orientation, they will all be in one column.
Edited Tue Jan 29, 19 11:23 AM by Tim - PicturesPro.com
Makes sense for the mobile, just a little disappointed on the page , one reason i had it small was for the "Clipping Tool" thief, yes even with my watermark it was being copied via clipping tool. and now it kinda looks plain and kinda generic. I do offer a free mobile download but they keep clipping the larger images and posting them reducing my income, it is what it is i guess.

Thanks Tim
Vance
If you are referring to the size of the photo, you can adjust the size the large photo is resized to in Settings -> Photo Settings. If you want it smaller, change it to something like 1000 for the large photo. That change won't affect existing photos. Just new ones you upload after making the change.
Thats part of the problem Tim, i have a few thousand images like that now, It was sized the way i wanted it.
The images now displayed are the size of a paid download i sell, so i can not change the "large" to anything smaller. For the next uploads



Edited Tue Jan 29, 19 1:11 PM by Vance Birno

Loading more pages